Wednesday, October 14
The CDP Worldwide Mix-Tape Trade #6 Wrap Party (Part 8).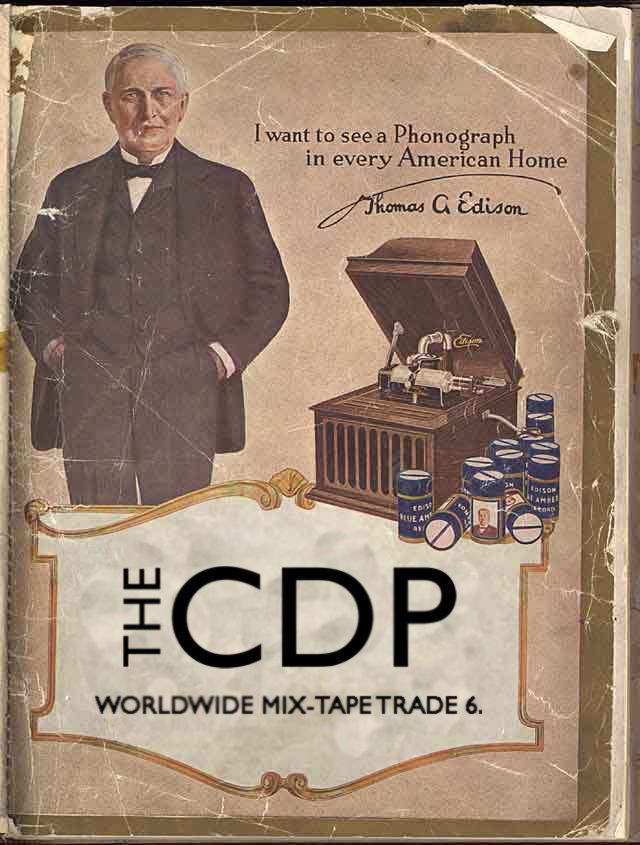 Today's Mix-Tape Review -

Celia

.
The Skinny
- Possibly her best Mix yet, and a true peek into her honest listening habits, Celia's Mix is the be-all-to-end-all of 'What CD should we listen to in the car?' arguments.
The Presentation
- She did the 'iTunes template' thing, which I have to admit, looks better and better with each new version they release. Also, her liner notes (or what little I eavesdropped on before she mailed them out) were solid and heartfelt as always.
The Breakdown
- Celia listens to two types of music. One, the bands from her teen years that she clings to, and the bands from her adult years that she clings to. Nowhere close to a 'passive listener,' she's passionate about everything she takes the time to seek and welcome into her earholes. With this Mix, we see a who's who of some of her favorite bands and tracks from the last 15 years.
Armatage Shanks - Green Day
Neighborhood #1 (Tunnels) - The Arcade Fire
Demon Rock - Letters To Cleo
What's Another Day - Maria Mena
Claire - Matt Pond PA
Radio Radio - Elvis Costello & The Attractions
Princess And The Pony - Sean Na Na
My Heart Is Breaking Down - The Caesars
Great Divide - Hanson
The Love You Save - The Jackson 5
Strange Disease - Prozzäk
Washin' + Wonderin' - Stroke 9
Awake - Kay Hanley
Kung Fu - Ash
I'll Make It Clear - Teenage Fanclub
Sixty Years On (Live) - Brandi Carlile
Imaginary Friends - Nada Surf
Don't Tell Your Mother - The Sundays
Gyzmkid - The Velvet Teen
Lullaby - All Star United
True story. The Missus went to see Hanson and Hellogoodbye play in Milwaukee last week (I did not attend). When the show was over, she told me that we had to pay her friend back, as she was the one that had ordered the tickets. The cost for one Hanson ticket? $47. In 2009. Goddamn.
Thanks for playing along, hun; you always make the best Mixes. Sound off in the comments section, enjoy your day, and let us know what was the most money you paid to see the least-deserving band.
Comments:
I've always been pretty picky about who I shell out my hard-earned cash to see live, so I can boast a pretty good record with little in the way of money I regret having spent. If we were to dip into the pool of bands I was reimbursed for seeing because I was also reviewing them, though, I'd definitely give the title to Gaelic Storm. Great musicians, boring as hell song writers. Plus their audience was...frustrating.
<< Home