Thursday, October 15
The CDP Worldwide Mix-Tape Trade #6 Wrap Party (Part 9).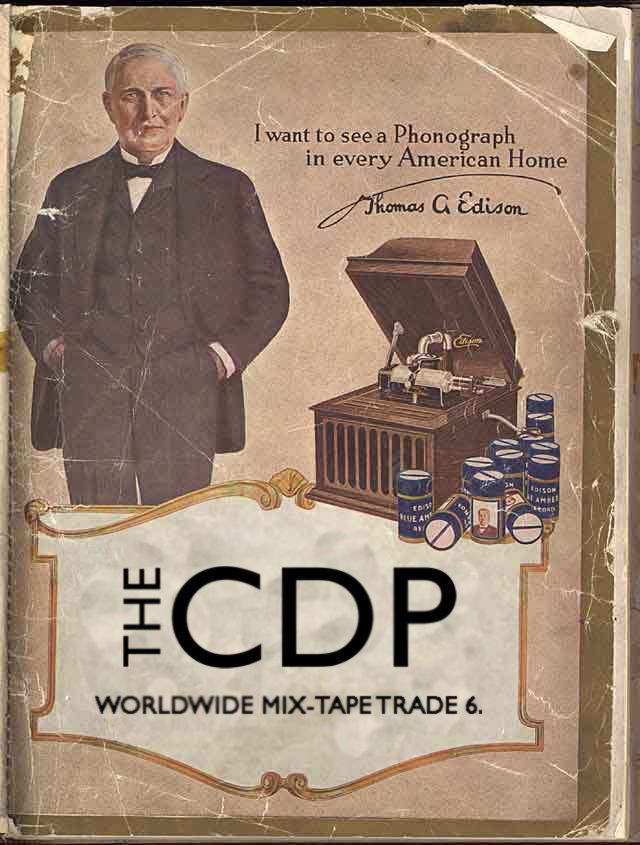 Today's Mix-Tape Review -

Sherry

.
The Skinny
- Punk, ska, acoustic, emo, alt-country and singer-songwriters combine for a solid Mix that shines a light on some popular bands' less-than-popular tracks. And I like that.
The Presentation
- Purty! Black card stock with the artwork slapped over the top. Worthy of presentation, conversation or setting an Old Fashioned on.
The Breakdown
- Sherry's taste in music has been described as many things. 'Eclectic.' ' Specific.' 'Terrible (
usually by me
).' One thing's for sure, though; she definitely knows what she likes. Either that, or she couldn't care less what she buys and listens to. Jury's still out to me. I always have a hard time figuring out if she's really into mediocre music, or just likes to have something playing in the background when she drives to work. Of course, I'm only kidding Sherry, as our tastes overlap in a lot of regards, and she's currently shaping the minds of hundreds of Wisconsin youngsters as a music teacher in Oconomowoc.
Demon Rock - Letters To Cleo
Now We Can See - The Thermals
Wasted - L.P.
I'm Confused - The Muffs
The Corner - Smoking Popes
February Stars - Foo Fighters
Life Is Shit - The Dead Milkmen
Bigger Than My Body - John Mayer
Good Day - The Dilletantes
The Light And The Sound - Rocky Votolato
Your Summer Baby - Kay Hanley
Enough - Dance Hall Crashers
Hard As F**k - Against All Authority
Go F**k Yourself - Goodbye Harry
Old Man - Drag The River
I'm No Angel - Dido
A Lack Of Color - Death Cab For Cutie
The Humpty Dumpty Love Song - Travis
90% of this Mix is awesome. It's the singer-songwriter'y, acoustic, masturbatory noodling and catterwalling I could do without. Just because you want to sleep with someone, doesn't necessarily mean that they write good music, you know what I mean? If that were the case, I'd be listening to a lot more Regina Spektor and Shakira.
Thanks for the Mix, Sherry. I love you and your convictions. Sound off in the comments section, enjoy your day, and let us know the artist you're attracted to the most, but whos' music you absolutely cannot stand.
Comments:
Dude. Regina Spektor writes good music. I don't know what drugs you've taken, but they're clearly causing serious harm to the music appreciation section of your brain.
<< Home