Friday, October 16
The CDP Worldwide Mix-Tape Trade #6 Wrap Party (Part 10).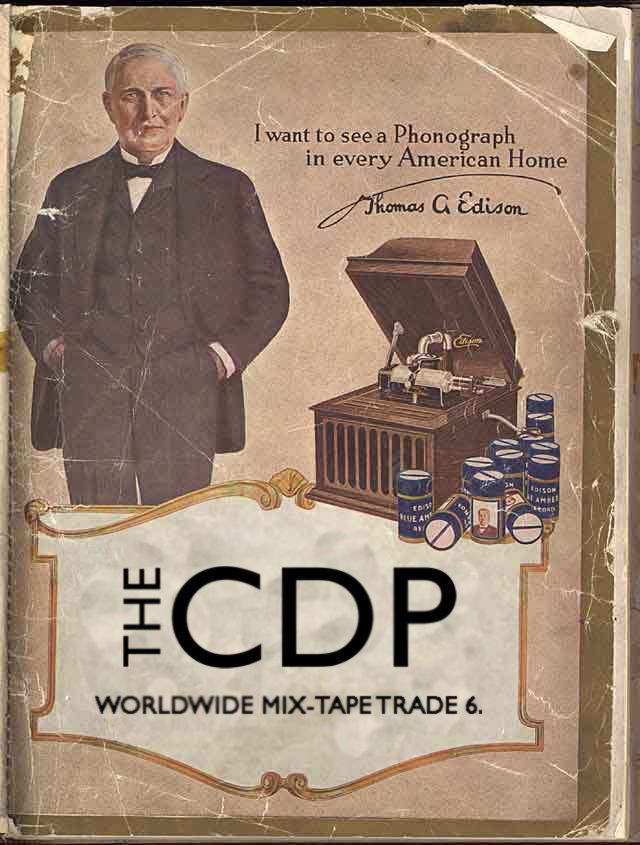 Today's Mix-Tape Review -

Caitlin

.
The Skinny
- Deep, happy, emotional, sultry, bouncy, moody, perfect for Autumn and overall beautiful, Caitlin classes up the joint and brings me a batch of songs and artists I've more or less never heard before, and I love it.
The Presentation
- Tiny little liner notes, a sleek design and a pretty little logo. Minimalist and cute.

The Breakdown
- Every time I do a Mix-Tape Trade, there's always that one Mix that takes me completely by surprise and thoroughly takes me for a ride. Caitlin's Mix did just that, as I was largely unfamiliar with the bulk of the artists showcased here. Her tastes are wonderful, and featured bands like 1997, Mika and Madcon are now on my 'must find out more about' list. Furthermore, thanks for giving me the title song for
True Blood
, because that track is just badass. And any woman who finds
Flight Of The Conchords
funny will get along with me just fine.
We Are Golden - Mika
The Winner Is - DeVotchKa
I Want That - Psapp
Rockferry - Duffy
We Used To Vacation - Cold War Kids
Born To Be Wild - Fanfare Ciocarlia
The Wind - Cat Stevens
Be OK - Ingrid Michaelson
Tennessee Song Pt. 2 - 1997
Chelsea Dagger - The Fratellis
Beggin' - Madcon
Blue Eyes - Mika
Bad Things - Jace Everett
Just Wanna Be With You - High School Musical
Disturbia - Rihanna
Don't Stop Believin' - Cast Of Glee
Robots - Flight Of The Conchords
Call It Off - Tegan & Sara
Break The Sky - The Hush Sound
You Are The Rake - Sufjan Stevens
Thanks for the Mix, Caitlin; it's discs like this that remind me why the Trade was started in the first place. Sound off in the comments section, enjoy your weekend and tell us about the band or artist
you
discovered because of a Mix-Tape.
Comments:
Yeah, most of this is "Who dat?" But with who dat means discovery! A lot of my stuff recently has a genesis from mix trades, etc.
Mix trades are like Chance or Community Chest with each song a draw of the cards. You could have "Get Out Of Jail Free", "Bank Error In Your Favor", "Second Prize In A Beauty Contest", "You Are Assessed Street Repairs", or "Go To Jail. Go Directly To Jail. Do Not Pass Go. Do Not Collect $200."
Hah, I love that both Caitlin and I included that same Tegan & Sara track (presumably for the same category). This mix, in general, looks awesome.
Emily - it was for the same category! That just means that it must be a good song :)
If anyone is ever bored, look up any music video for Psapp's songs - they are all amazing.
<< Home