Monday, October 19
The CDP Worldwide Mix-Tape Trade #6 Wrap Party (Part 11).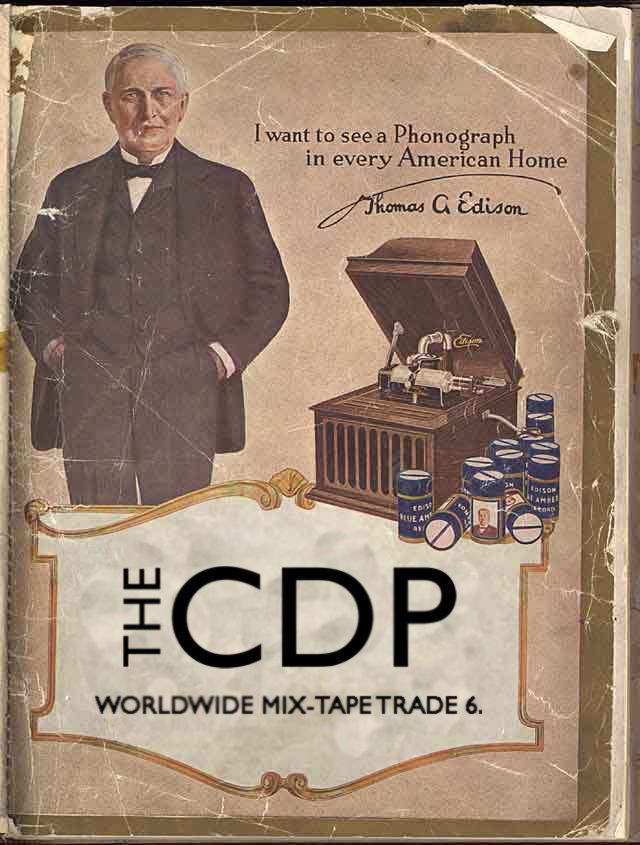 Today's Mix-Tape Review -

Benjamin

.
The Skinny
- Benjamin tears the house down with a 3-CD set covering 4 of the 6 Mix themes, blistering with nothing but solid punk rock and masterful track flow. Easily his best Mix yet.
The Presentation
- Beautiful. Black card stock with gorgeous, full-color, high-quality artwork, personalized photographs and even a barcode for extra authenticity. The artwork actually makes you want to listen to the album more, which has to be exactly why artwork exists in the first place, right?

The Breakdown
- Because Ben's my homie, my O.G., my Best Man and my partner in eternal Bromance, I sometimes take the liberty to bust on his musical tastes from time to time. Truth is, though, he's an admirer of the basics. The tried-and-true winners. The stuff you never get sick of. And quite frankly, it wasn't until I listened to these Mixes that I fully understood that. Perhaps it was the sullen and angry mood I've been in for the last few weeks, but I really needed some fist-pumping, screw-the-system, songs-about-girls punk rock that I've been sorely lacking this year. Selected tracks are as follows:
This Amp Goes To 11 - The Fairlanes
Steve's Boy - The Lemonheads
Resolve - Lagwagon
Don't Turn Away - Face To Face
Hey Suburbia - Screeching Weasel
A Pillar Of Salt - The Thermals
All I Want - The Offspring
Friend Of Mine - Big Drill Car
Swingset Assassin - Two Cow Garage
Natalie Portman - Ozma
First Song Side One - The Ergs!
Your Boyfriend Sucks - The Ataris
May 16 - Joey Cape
Silver - Descendents
Only Of You - Green Day
Can't Hardly Wait - The Replacements
Shindo - Less Than Jake
Carnage - ALL
I Know You Love Me - Smoking Popes
Coolidge - Descendents
Freak Scene - Dinosaur Jr.
Am I On My Own - Common Rider
Shut The Door - Fugazi
Valentine - Old 97's
Al's War - Less Than Jake
You know, because I really have to crank out these reviews shortly after I receive the Mix-Tapes, I sometimes don't get to spend as much time with a Mix as I would like. However, as soon as my work is done, this will be the first Mix I get back to. Great job, man.
Sound off in the comments section, enjoy your day and tell us what your favorite Green Day song is. Just curious.
Comments:
Excellent all around, and I really wish I would have thought of Face To Face. It would have been a race between "You've Done Nothing" and "Resignation" for Opening Track honors. Also, I just ordered the Joey Cape album from Suburban Home - I don't know why it took me so long to do so but I'm hoping it comes today. The worst part of mail order is waiting for your package to arrive, but there's nothing better than coming home from work and finding it waiting for you.
<< Home