Tuesday, October 20
The CDP Worldwide Mix-Tape Trade #6 Wrap Party (Part 12).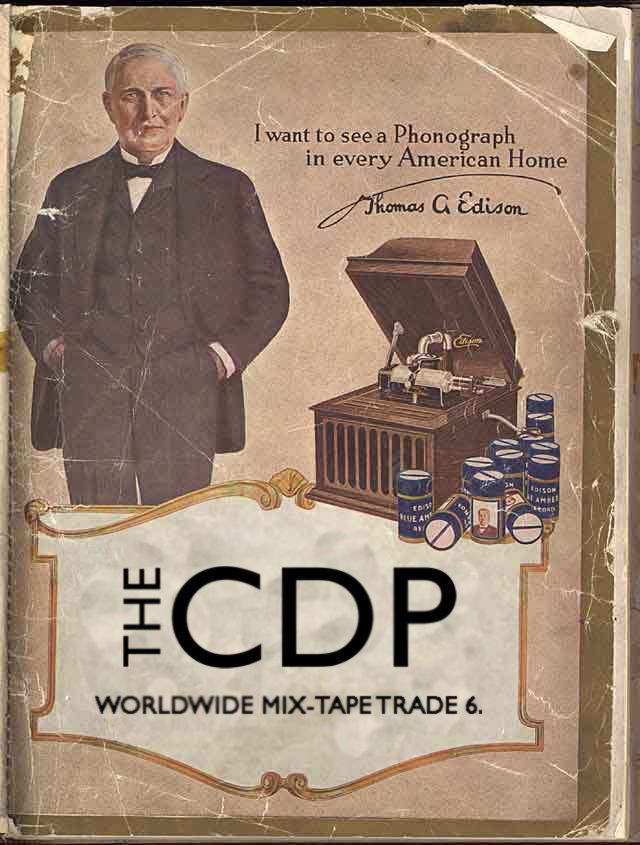 Today's Mix-Tape Review -

Fleur Tatious

.
The Skinny
- A concept within a concept, Fleur manages to throw all six Mix themes into a male ('Adam') and female ('Eve') separated album. Hitting many decades and taking many avenues to get her point (and the mood) across, its striking eclecticism and emotion is stunningly beautiful and refreshingly fun. Just like Fleur!
The Presentation
- Fleur doesn't dick around. Neither did her presentation. I respected this, as she has already demonstrated on several occasions that she is stronger than me.

The Breakdown
- Leaving out any track would not do it justice. Check it:
'Eve
:'
Last Leaf -
Lisa Hannigan
Sweet Jane
-
Cowboy Junkies
Where Does The Good Go -
Tegan And Sara
Can't Be Sure -
The Sundays
Best Ck On The Block - Bit** And Animal
Birthday -
The Sugarcubes
Flower -
Liz Phair
Honeybear -
Yeah Yeah Yeahs
God's Country - Ani Difranco
Daydreams - Adele
You're Gonna Make Me Lonesome When You Go - Madeline Peyroux
Walking Back
-
The Cranberries
I Do And It's All Because Of You - Eddie Brickell & New Boehmians
The Other Woman
-
Nina Simone
'Adam:'
Glass Concrete And Stone -
David Byrne
Fiery Crash -
Andrew Bird
Romeo And Juliet
- Dire Straits
Upon Encountering The Crippled Elephant -
Clap Your Hands Say Yeah
Rememo -
Kings Of Leon
Rosa - Fleshies
Mary Lou -
Lightnin' Hopkins
Musicology
- Prince
I've Been Loving You Too Long (To Stop Now) -
Otis Redding
Train In Vain - The Clash
Black Mask - The International Noise Conspiracy
Free And Easy
-
Bad Wizard
The Incomparable Mr. Flannery - Clutch
Instant Death
-
Beastie Boys
It's amazing what you can learn about someone just by listening to their Mix-Tape. For example, I've probably spoken to Fleur every day for the last year, and I had no idea that she was a fan of The Sundays, Clap Your Hands Say Yeah, Otis Redding, Andrew Bird or The Sugarcubes. What on Earth have we been jabbering about all this time, when we could have been talking about this?
Roller Derby
?
Thanks so much for taking the time to make a Mix, Fleur. You're an inspiration to our entire operation, and I owe you a latte. Sound off in the comments section, enjoy your day and let us know what your Roller Derby name would be.
Comments:
If I get Fleur in a trade "Roller Derby Queen" by Jim Croce is ON there. And perhaps the soundtrack to "Kansas City Bomber" featuring Raquel Welch (mmmm...) Oops, sorry there. Anyway, that's a fun one? What team does she skate for?
<< Home