Friday, October 23
There's Something Here From Somewhere Else.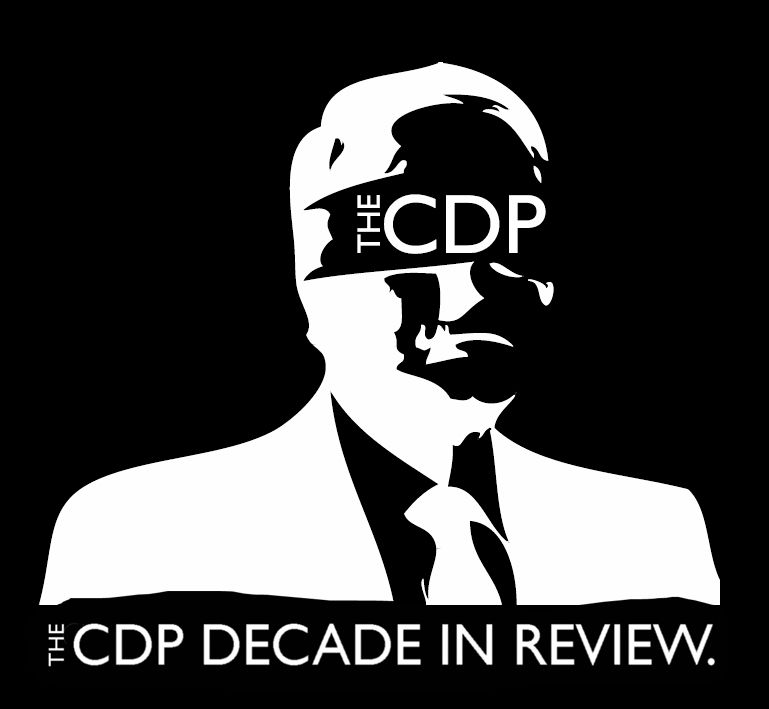 The
CDP Decade In Review
starts on Monday, November 2, running straight through to the end of 2009. This is easily the largest and most ambitious project in
CDP
history, and this is coming from a guy that has compiled hundreds upon hundreds of lists, reviews, recaps and essays over the last six years.
This will be the culmination of work I began in June. The comprehensive result of listening and re-listening to over 300 albums. Thousands upon thousands of songs. Watching and re-watching 35 films. Researching and viewing hundreds of hours of television (both amazing and reprehensible). The reading and re-reading of over 20 books. Using YouTube to watch an entire decade's worth of groundbreaking music videos (while avoiding the usual viral videos and Internet Phenomenons that will probably represent the decade more than anything else). Becoming a savant in the realms of Neilsen Ratings, RIAA album sales, Box Office hits and literary best-sellers.
Categorizing. Deciphering. Five full months of nothing but becoming so ingrained with every facet of Pop Culture this decade that I could recite it forward and backward in my sleep. The best of times. The worst of times. Everything.
And I absolutely cannot wait to present it, so you judgmental bastards can immediately insult my tastes, hang me out to dry and create a better list of your own.
Of course, I'm kidding. Then again, maybe I'm clairvoyant; time will tell.
Enjoy your Halloween; I'll see you then.
Comments:
Two quick TV things I never got to this week:
1. Gerard Butler did a good job hosting SNL, but I think that 'What's Up With That?' may have been my favorite sketch of the last three years (at least since Casey Wilson played that paralyzed stripper).
2. Community, Parks & Recreation, The Office and 30 Rock may be the best 4-episode sitcom block in TV history. I can't think of a time when four funnier shows have been mashed together (you'd have to go way back to the NBC Thursdays of yesteryear, at least). Seinfeld, The Cosby Show and Cheers were great shows, but I'm thinking of a time when the two hour block didn't have a hanger-on series that was clearly the weak link. I may have to squeeze in an essay about this next week.
<< Home