Wednesday, October 7
The CDP Worldwide Mix-Tape Trade #6 Wrap Party (Part 3).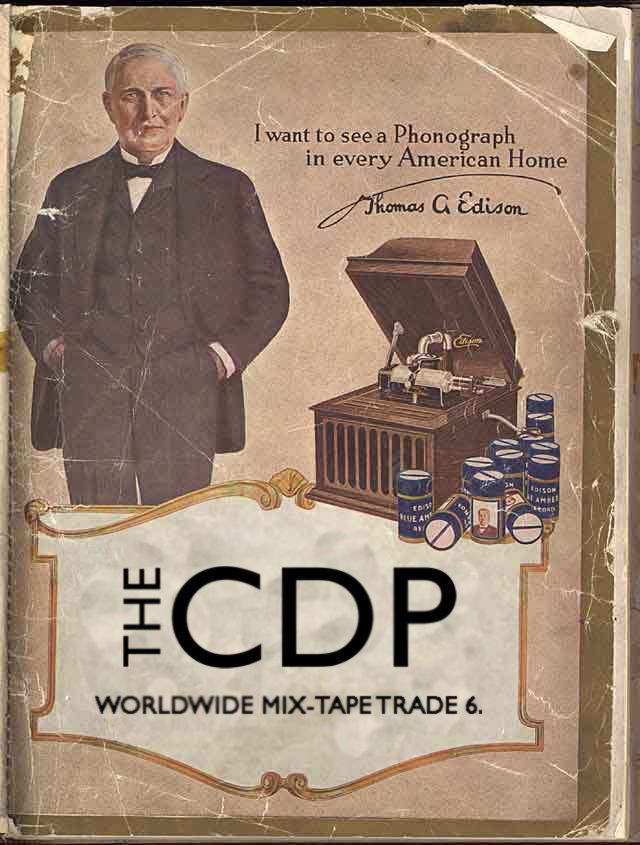 Today's Mix Review:

Mike Hoss

.
The Skinny:
Another winner for Mike, containing the favorite artists he's used on many albums past, with a healthy mix of eclecticism and famous names.
The Presentation:
Mike sent me the liner notes in pamphlet form, which cracked me up.
The Breakdown:
One of the things I like most about digging into the musical tastes of folks is forming the mental Venn Diagram of how their tastes overlap my own. Generally speaking, it's always surprising, highly entertaining and takes up far more of my time than I should probably share ("How can they listen to
that
when they listen to
this
?").
We all do it, though. We all have those artists that we cling to and adore, while completely shunning and avoiding all of their influences, related artists and genres. For example, I like Garth Brooks. I think he's written and performed some astounding songs, yet I sort of blame him for the downfall (and uprising) of mainstream country music. It is for this reason that I avoid everything 'New Country' like the plague. Is this right of me? Probably not, but don't bother trying to convince me otherwise.
Track #1:
Zoo Station - U2
The End - Derek Webb
Crank It To 11:
Rawkfist - Thousand Foot Krutch
Dance Or Die - Family Force 5
What's The Frequency, Kenneth? - R.E.M.
Guilty Pleasures:
Wichita Lineman - Glen Campbell
Two Less Lonely People In The World - Air Supply
Live:
A Boy Named Sue - Johnny Cash
Born To Run - Bruce Springsteen
Parental Advisory:
Fuck Tha Police - NWA
What Matters More - Derek Webb
Closing Tracks:
Farewell And Goodnight - The Smashing Pumpkins
Purple Rain - Prince
Thanks so much for participating in another successful Mix-Tape Trade, Mike. Sound off in the comments section and enjoy your day; more reviews to follow. While you're in there, let us know who
your
artist is that inexplicably got on your radar and never left.
Tuesday, October 6
The CDP Worldwide Mix-Tape Trade #6 Wrap Party (Part 2).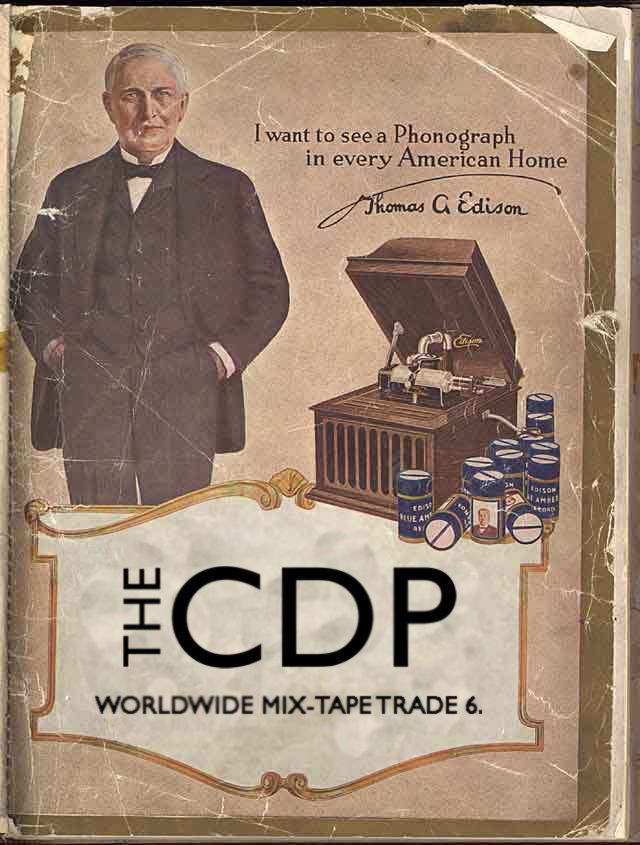 Today's Mix Review:

Mike I

.
The Skinny:
A no-nonsense, ass-kicking album of classic rock, metal, hard rock and...Weird Al?
The Presentation:
Mike's album was sent to me digitally with attached liner notes. I'm sure his artwork was amazing, as his last Mix was quite beautiful.
The Breakdown:
Mike is a man who knows what he likes, and is passionate about these things, which always garners respect from me. With this 'Six Degrees' Mix, Mike sends forth a who's who of the last 30 years of Rock and Roll. Check it:
Good Times, Bad Times - Led Zeppelin
Smells Like Teen Spirit - Nirvana
Cowboys From Hell - Pantera
The Trooper - Iron Maiden
Peace Sells - Megadeth
Dark And Grey - Kid Rock
Killing In The Name - Rage Against The Machine
No Leaf Clover - Metallica
Rock And Roll All Nite - Kiss
Do You Feel Like We Do? - Peter Frampton
Albuquerque - Weird Al Yankovic
Many of his tracks represented two, sometimes three different themes of the Trade, and is an unabashed headbanging, guitar-shredding face-melter from beginning to end. Good job, man.
I should also take this time to mention that I've been getting into Led Zeppelin a lot this year. Granted, I missed the boat by about 40 years, but was always turned off to the band in the past because of the High School burnouts that stumbled upon them and refused to shut up about their amazing discovery (see Phish, as well). I was always into 'Classic Rock' as a teenager, but pretty much only listened to Zeppelin songs that I had heard on the radio.
In retrospect, I'm glad that I didn't immerse myself into the world of Zeppelin until I was 27, because I think I've allowed myself a far bigger appreciation for them than I would have at 16. I mean, this goes without saying, but the first three Zeppelin albums are astoundingly amazing. I had no idea that in 1969, these guys were out-hardcoring and out-punk-rocking every band that were to show up over the next four decades! Jimmy Page was all MEEDLIE-MEEDLIE-MEEEE!!! Robert Plant was all WWWWAAAAUUUUGHHHH!!!!! John Bonham is all BAM-BAM-BOOM-BIFF-POW!!!! John Paul Jones is all DOOT-DOOT-DOOT-DOOT!!!!
ZEPPELIN RULES, MAN! WHOOOOOO!!!!
Sound off in the comments section and enjoy your day. Another Mix review arrives tomorrow.
Monday, October 5
The CDP Worldwide Mix-Tape Trade #6 Wrap Party (Part 1).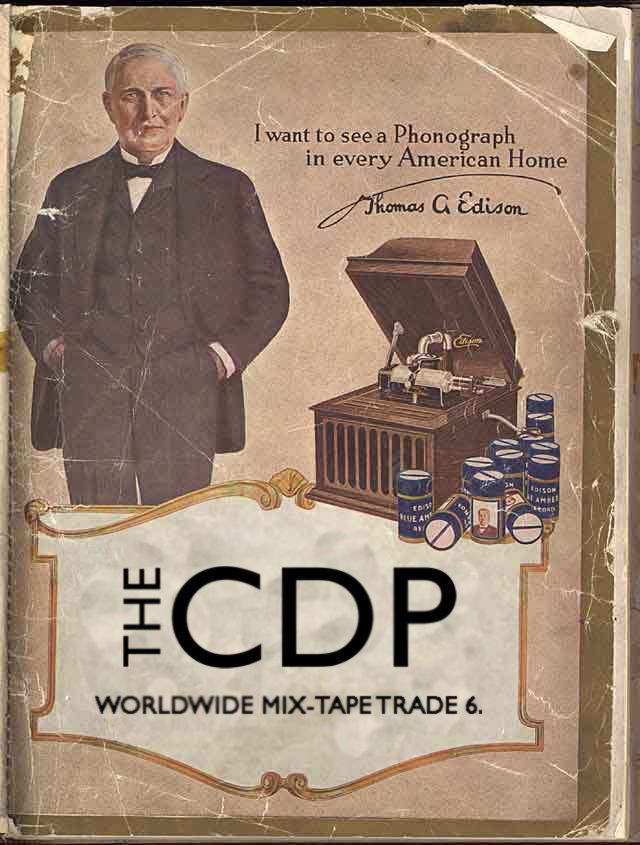 Today's Mix-Tape Review:

Regan

.
The Skinny
: A solid mix of classic hits, modern favorites and uptempo jams, meticulously crafted into a comprehensive-without-being-overblown collection of awesomeness personified.
The Presentation
: Over 40 tracks spread out over three discs, accompanied with liner notes explaining the difficult cropping and pacing process. Clearly, a lot of work went into sculpting such a thick amount of big-time music, and it shows (and worked) in spades.
The Breakdown:
Regan once again has come through with a great Mix that shows her versatility and lively personality. One of the signs that a Mix is good is when you see a song within that you've already heard a million times, yet it takes on a different tone and role depending on their position in the Mix. Here, huge groups like Led Zeppelin, The White Stripes, Fleetwood Mac and AC/DC rub shoulders with Fear, Bad Religion and Richard Cheese, and it all seems to make sense within Regan's world. Where some Mix creators revel in the most obscure tracks, attempting to impress the listener with their musical depth, Regan does the same exact thing, only with some of the most well-known tracks in music history. For that alone, this Mix is a triumph.
Crank It To 11:
Immigrant Song - Led Zeppelin
Stronger - Kanye West
The House That Jack Built - Aretha Franklin
United States Of Whatever - Liam Lynch
Guilty Pleasures:
Livin' On A Prayer - Bon Jovi
Careless Whisper - Wham!
Parental Advisory:
I'm On A Boat - The Lonely Island
Damn It Feels Good To Be A Gangsta - Geto Boys
Live:
Should I Stay Or Should I Go - The Clash
Tusk - Fleetwood Mac
The Most Beautiful Girl In The Room - Flight Of The Conchords
Closing Tracks:
21st Century (Digital Boy) - Bad Religion
Get Back - The Beatles
Sad Songs & Waltzes - Cake
Track #1:
Testify - Rage Against The Machine
Radiation Vibe - Fountains Of Wayne
Panic - The Smiths
Thanks so much for sharing your Mix with the
CDP
Nation, Regan. Sound off in the comments section and enjoy your day. Another review arrives tomorrow.
Friday, October 2
The CDP Decade In Review.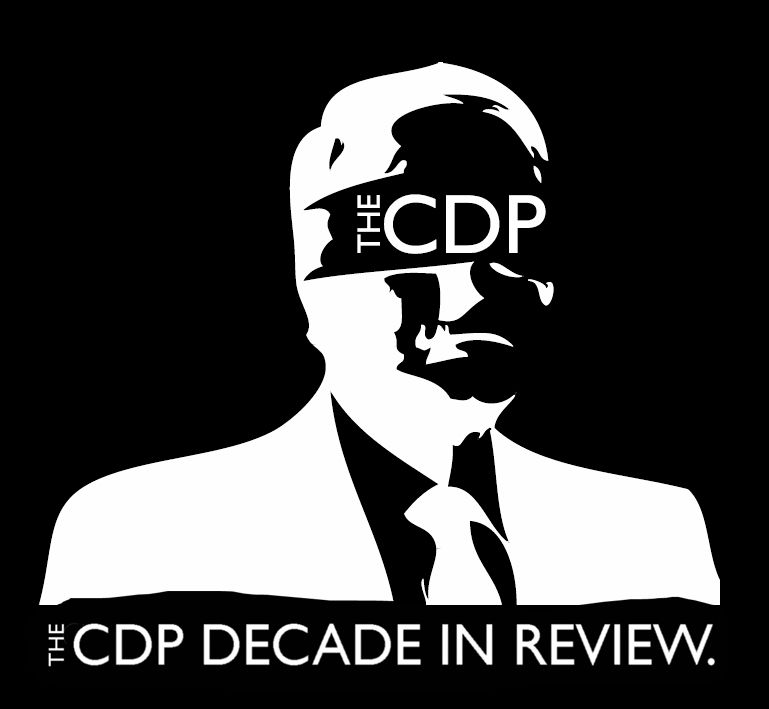 It's been a long decade. Let the
CDP
walk you through it, one embarrassing step at a time.
November 2-6: The Decade In Television.
The Best Canceled TV Shows Of The Decade.
The Most Popular TV Shows Of The Decade.

The Top 10 Worst TV Shows Of The Decade.

The Top 10 Best TV Shows Of The Decade.
November 9-13: The Decade In Film.
The Top 30 Films Of The Decade.
November 16-20: The Decade In Pop Culture.
The Decade In Music Videos
The Decade In Books.
The Decade In Concerts.
The Decade In Video Games.
The Decade In Blogs.
November 23-December 4: The Decade In Music.
The Top 250 Albums Of The Decade.
December 7-11: 2009 In Music (+Misc.).
Albums Of The Year.
Singles Of The Year.
Random Goodness.

December 14: The CDP Year In Review - 2009.

December 21: The State Of The CDP Speech - 2009.
Be prepared; the
CDP
has got you covered right up until the end of the decade.
Thursday, October 1
You'll Taste It In Time.
I get home from work yesterday, and what do I find in my DVR queue? Oh, I don't know, just
the greatest reunited emo band in the history of Earth performing one of the most beautiful songs I've ever heard in my entire life
.
Goddamn!
Sunny Day Real Estate. 'Seven.' Enjoy and prepare for a
huge CDP announcement
tomorrow.