Wednesday, February 3
LOST - Season 4 Caption Edition.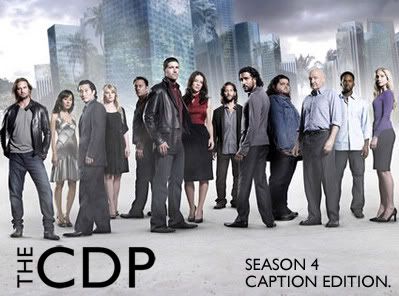 In honor of
Lost
's Sixth (and final) season, we here at the
CDP
are devoting the entire week to our favorite Island-based Time Travel drama. Today, 40 of the best
Lost Friday
photo captions from Season 4. Enjoy.
Remember to stick around all week, as the very first Lost Friday of the season arrives on Friday.
(I've seen the future, and it's a world without razors.)
("So, it's settled; Charlie doesn't deserve a funeral. Who wants dinner?")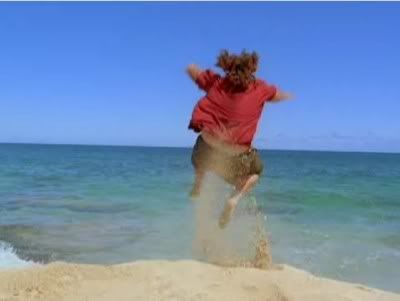 (Hurley risks life and limb to rescue a 'Cool Ranch' Dorito he accidentally dropped into the ocean.)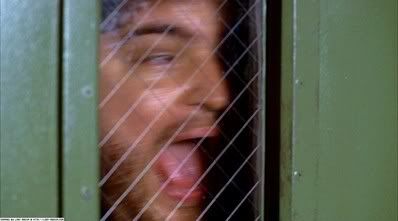 ("HAAAAAAAMMMMMM!!!")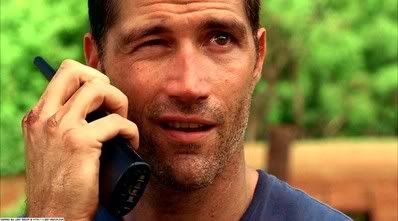 ("Kate, it's Jack. Have you seen my right eye?")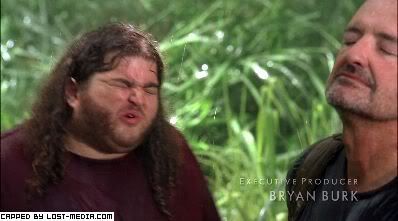 (Locke slaps Hurley across the face with the power of his mind.)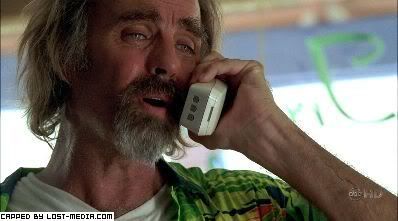 ("Hello, liquor store? Can you deliver a quart of scotch directly to my liver?")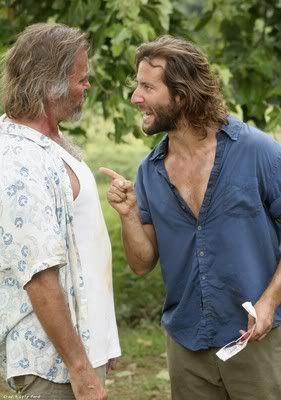 ("Listen brother, there's only room on this island for one crazy, bearded drunk, and it's ME!")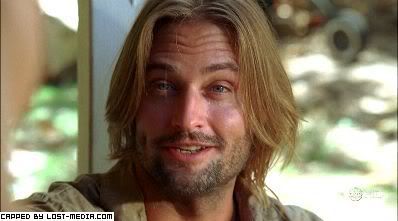 ("I have freckles, Herpies. Wait, I mean I have herpies, Freckles.")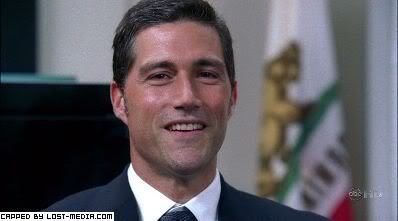 ("MITTENS!")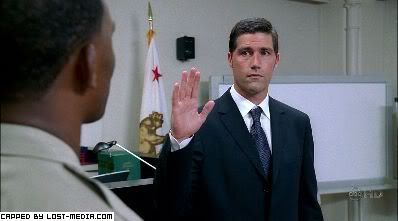 ("Hey bayliff, we're wearing the same khakis. High five.")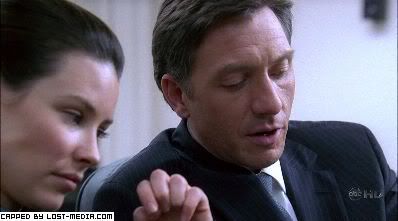 ("You may want to opt for the plea bargain, Kate; you've somehow managed to kill eight people on your way here today.")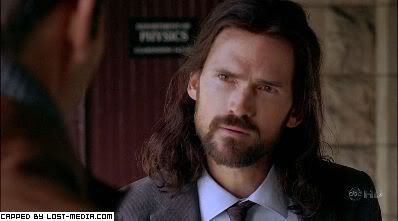 (Apparently, Daniel was a PHD in Douchebagology at Oxford.)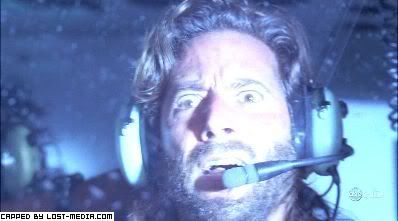 (Desmond realized he was a bit off-course when he saw a dolphin swim past the helicopter.)
("Time travel? Are you f***ing kidding me?")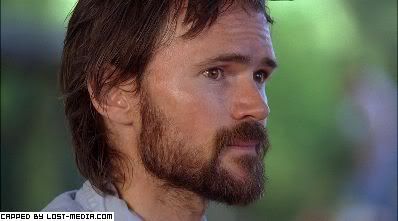 (Three minutes after his arrival on the show, Daniel manages to ruin everything.)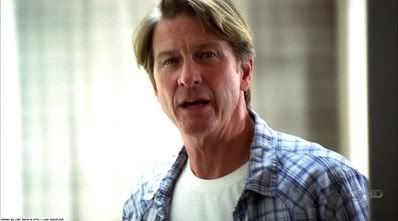 ("Hey Juliet, do you know how to treat an impaling that hasn't happened yet?")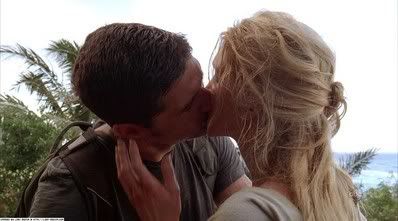 (This is a complicated surgical procedure known as 'The First Base.')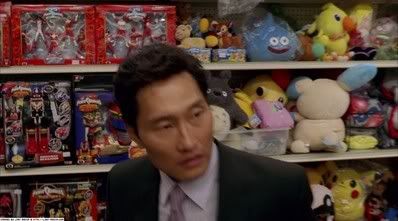 (Jin tries in vain to find a Korean video game that isn't violently pornographic.)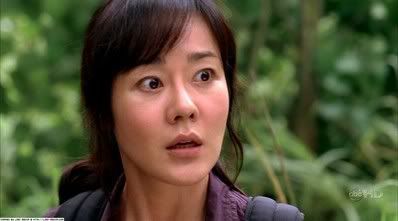 ("Bitch said

what

?")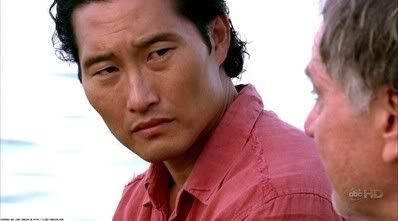 ("Jin, did I ever tell you about the time I caught the ferry over to Shelbyville? I needed a new heel for my shoe, so I decided to go to Morganville, which is what they called Shelbyville back in those days. I tied an onion to my belt, which was the style at the time. Now, to take the ferry cost a nickel, and in those days, nickels had pictures of bumblebees on 'em. 'Give me five bees for a quarter,' you'd say. Now where were we? Oh yeah—the important thing was that I had an onion on my belt, which was the style at the time. They didn't have white onions, because of the war. The only thing you could get was those big yellow ones...")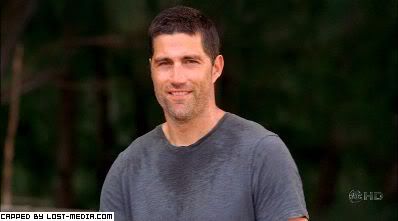 (Jack Shepard. Surgeon. Hero. Mildly retarded.)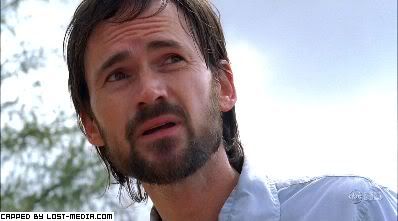 ("You could say that...um...well, speaking coherently is not my...um...primary concern.")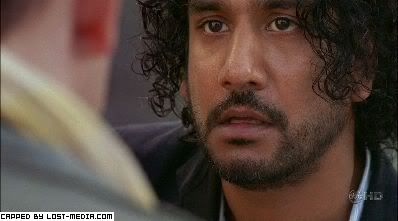 (When your life has been ruined as many times as Sayid's, you pretty much look like this all the time.)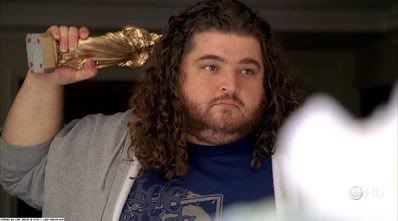 (Man, I'm so sick of people trying to use Jesus as a weapon!)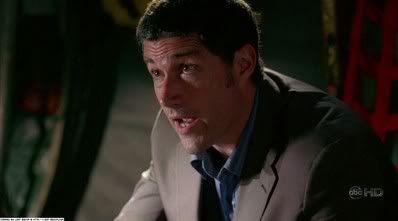 ("Our story is airtight. We'll just say that we hid out in a theater that was showing Speed Racer.")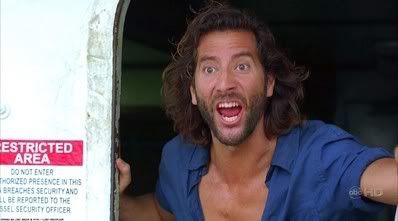 ("Hurry! Captain baked cookies and there's only five left! They're chewy and delicious!")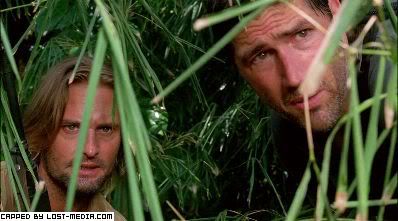 ("Face it, Sawyer. We're never getting our Frisbee back from Richard's yard.")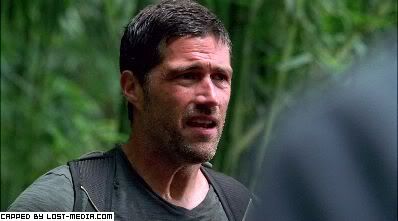 ("Why didn't they just kill me off in the Pilot episode like they wanted to?")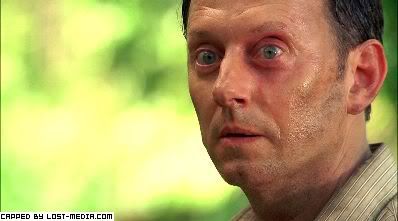 ("My kingdom for a frozen donkey wheel.")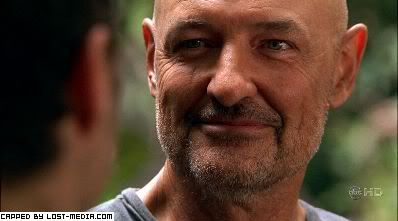 ("Man, I can't wait until I'm in that coffin.")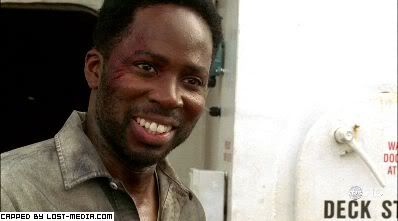 (Michael comes to terms with the fact that he has ruined the lives of everyone he had ever came in contact with.)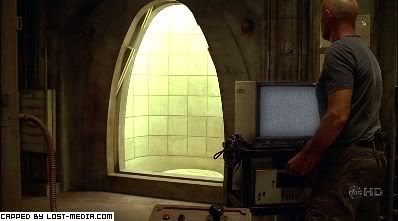 ("I sure hope that thing was the bathroom, 'cuz I just peed in it.")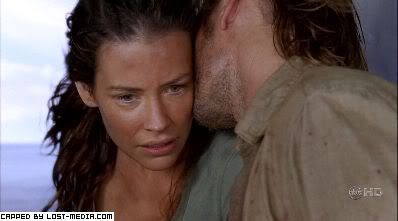 ("Psshems mmmmffrrrt frazzakle pwwpwwweet.")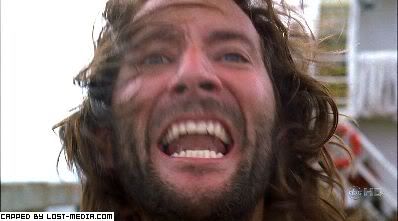 ("DAAAAANCE CONNNNTEST!!!!")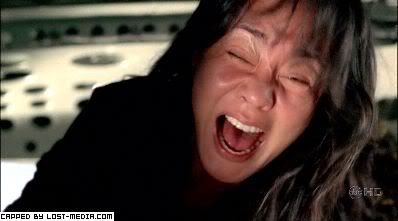 ("Jin had my keys in his pocket! NOOOOO!")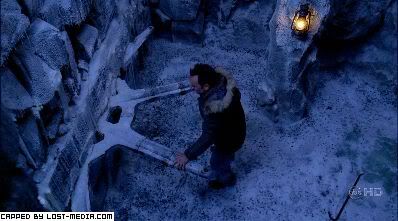 (This wheel just spins the dessert tray in the Dharma break room.)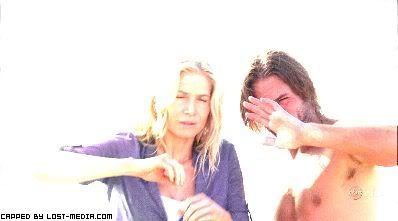 (The CDP takes his shirt off.)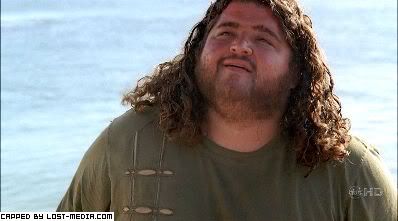 ("Maybe the numbers would go away if I ate them?")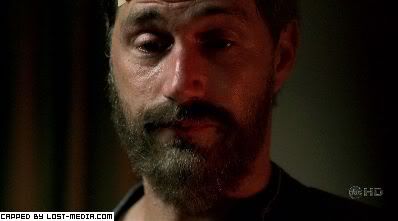 ("If my beard were made of scotch, I'd totally drink it.")
Sound off in the comments section and enjoy your day. Tomorrow brings the best captions from Season 5, in anticipation of the first
Lost Friday
of the year. While you're waiting, head on over to the best Lost community on the web,
SURVIVING815.COM
. Later.
Comments:
Your best work. Seriously my top two of all time are in this bunch: "Jack Shepard. Surgeon. Hero. Mildly retarded." and "The CDP takes his shirt off." I commend you sir.
<< Home