Tuesday, April 13
CDP Mix-Tape Trade 7 Wrap Party (Part 1).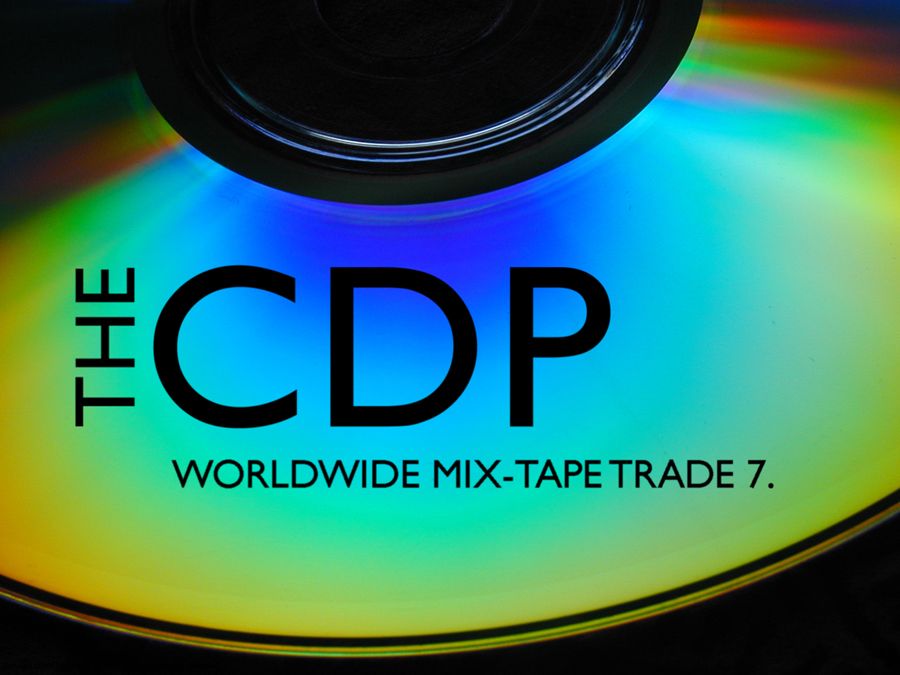 CREATOR
– Mike I.

ARTIST
– Lacuna Coil

WHO ARE THEY?
– An Italian Metal band formed in Milan in 1994, featuring dueling male/female vocals. They have released five full-length albums since 1999.

200 WORDS OR LESS
- Like most of us, everything that I knew about Lacuna Coil came from the
Rock Band
series. However, I did seem to like everything that I had heard from them; I thought their melodies and epic choruses were solid (admittedly, I'm a sucker for that kind of stuff), like a better version of America's Evanescence.
When I started listening to the CD, I found myself enjoying it a lot more than I thought I would. The trade-off male/female vocals over a driving rhythm section sounded more original and tight than most imitators, although I will state that the microphone work of Miss Cristina Scabbia is head-and-shoulders above her male counterpart. The tracks that she dominated were worlds better for it; she can sing, and the swelling, anthemic choruses paid off when she was helming the ship. The reverb is heavy but not distracting, the drums and bass perfectly produced and the guitars are delivered as ordered. If you're into modern, melodic rock, Lacuna Coil is probably
already
your favorite band.
CREATOR
– Andrea
ARTIST
– Jimmy Newquist
WHO IS HE
– The creator, songwriter and singer of Alternative Rock band Caroline's Spine. Since 1993, Spine has released over a dozen full-length albums, along with a few solo projects from Mr. Newquist himself.
200 WORDS OR LESS
- I was vaguely aware of Caroline's Spine from years back, as I had a few friends that were really into them back in the day. The man is uber-talented, and he surrounds himself with talented people. On the songs that go for the straight-ahead Rock, they almost always succeed. The frantic, neurotic vocals match up perfectly with the insane bass work and chunky guitar noodling (the guitar work is sincerely great).
Newquist works magic with lyrics, too, spinning some captivating yarns. Whereas I preferred the heavier tracks, I found that Newquist's voice was more tolerable during the ballads. The rapid-fire vocals and hey-heys are replaced with a guy that sounds a lot better when toned down a tad.
I can definitely see why Newquist has been able to make a living off of his music for so long. His style appeals to a devoted demographic, his music is varied enough without sounding too unfamiliar to his previous works, and his dedication to touring and producing content is respectable regardless of musical taste.
CREATOR
– The CDP.
ARTIST
– Ozma
WHO ARE THEY?
– A guitar-heavy, Casio tone-driven Power-Pop band from Pasadena. Their body of work spanned from 1999-2007, spawning five albums before a second (and final) breakup.
200 WORDS OR LESS
- Ozma was a relatively unknown band on a national scale up until around 2001, when a copy of
Rock And Roll Part Three
was handed to Weezer guitarist Brian Bell. Bell liked what he heard so much that Ozma was booked to open all shows on Weezer's nationwide tour later that year. The rest is…sort of history. After
Rock And Roll Part Three
, they released a couple more albums over the next six years (with a breakup wedged between), only to break up once and for all in 2008.
The material on
Rock And Roll Part Three
is Ozma at their absolute best; a band that takes nerd-rock, Nintendo-core, guitar-noodling rock and roll, and turns each 4 minute track into a miniature pop opera. Dueling vocalists, shredding guitars and the kinds of melodies you only dream about are constantly on display, here. And the lyrics are as wry and clever as can be.
CREATOR
– Bubba 'Levi' Greenacres
ARTIST
– The Bran Flakes
WHO ARE THEY?
– The Bran Flakes follow in the Sound Collage footsteps of Negativland and the Evolution Control Committee, cutting and pasting from the deepest and dustiest record bin in history.
200 WORDS OR LESS
- A couple of months ago, Mr. Greenacres (that's his name) invited me to join in on his
own
Mix-Tape Trade, which I happily and excitedly participated in. When I got his Mix in the mail, I thoroughly enjoyed each track, none more so than the little 90-second ditty by The Bran Flakes, titled 'You Can Do Most Anything.'
It represented a genre very close to my heart; the beat-matching, crate-digging, mash-up, old school/new school, vintage vs. modern production work that I've been a fan of ever since I heard Jive Bunny & The Mastermixers re-imagine 'Swing The Mood' way back in 1989 (one of the first things I ever taped off of the radio, if I recall correctly).
If you're unfamiliar with this type of genre, it's pretty hard to explain without making it sound like total garbage. For those that are familiar, you'll know that when done correctly, mash-up music can be an absolutely beautiful, psychedelic and completely original listening experience.
I'd be remiss to not mention the packaging and presentation of Bubba's Mix. Not only does the dude clearly have access to a kick-ass laminating machine, but my favorite part of receiving the Mix was that he
gift-wrapped
it. It was like Christmas in my mailbox, which is a really cool thing to do for somebody.
Tasty bananas.
Comments:
I will show my age, but when I was young and impressionable I really liked those "Stars On 45" Beatles tributes, and the Dickie Goodman 'cut in' records which show up on Dr. Demento on occasion.
The name OZMA was familiar, but that's only because it was the name of a 1989 album by the Melvins - one that Mr. Cobain no doubt wore out.
All of the Lacuna Coil CDs are available at the library here in MN. Off to check it out!
<< Home