Wednesday, April 14
CDP Mix-Tape Trade 7 Wrap Party (Part 2).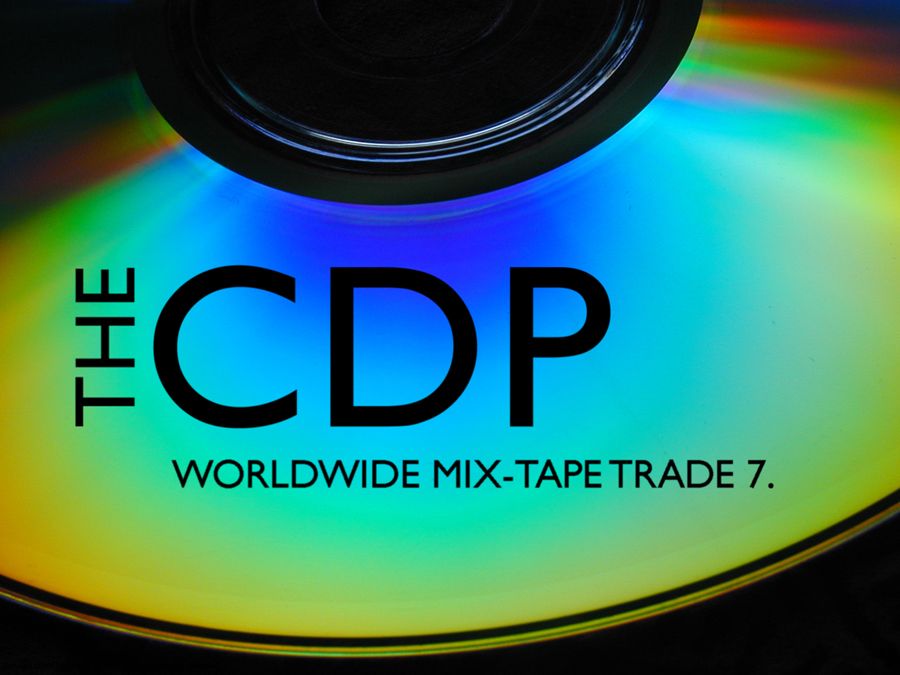 CREATOR
– TJ
ARTIST
– Bob Dylan
WHO IS HE?
– Just the most revered and well-known American songwriter of all-time.
200 WORDS OR LESS
- TJ did something interesting here, opting to create a career-spanning disc of Dylan covers instead of the original recordings (with the exception of two wonderful master recordings). This makes perfect sense to me. When you're talking about a guy like Bob Dylan or Leonard Cohen, the 'Songwriter' portion of the 'Singer/Songwriter' moniker should probably be underlined.
There's not much more I can say that hasn't already been said about Dylan, but his reach throughout the world of American music can be felt by the breadth, multiple genres, multiple decades and myriad styles of artists that respected the man enough to cover his brilliant material. Furthermore, the cover art and liner notes are really nice looking.
What's also nice about an artist like Dylan is that there's always something new to discover. Even for longtime fans, there's always going to be an obscure B-side or live bootleg that pulls you right back in.
CREATOR
– Eric
ARTIST
– Lou Reed
WHO IS HE?
– Principal singer, songwriter and guitarist for The Velvet Underground, also boasting a massive solo output that has spanned five decades.
200 WORDS OR LESS
- Anyone who knows anything about Lou Reed knows that his style and body of work hit just about every far-reaching corner of the spectrum. Similarly to TJ, Eric decided to Mix a healthy dose of originals and covers (makes sense that they would have the same idea; they're married). Unlike Dylan, however, I much more preferred the Reed
original
tracks than the covers. Some songs were meant to be covered and shared until the end of time, and some songs just don't sound right unless they're blasted through amps by the person that wrote them.
The older I get, the more I find myself coming back to the Velvet Underground, and subsequently back to Lou Reed. And hey, there are worse things that could happen to you as you start to age, right?
CREATOR
– Celia
ARTIST
– Sean Tillman
WHO IS HE?
– The mastermind behind noise-rockers Calvin Krime, Indie geniuses Sean Na Na, and Pop ridiculousness Har Mar Superstar.
200 WORDS OR LESS
- Sean Tillman is a genius, wrapped in an enigma, wrapped in a pudgy, pear-shaped body that cannot resist removing his clothes. His songwriting prowess took him from the Dischord-esque noise band Calvin Krime to the folk-rock brilliance of Sean Na Na, where he boasted a tremendous body of solid and fantastic work (I heartily approve anything by Sean Na Na).
From there, he decided to put the band on hiatus while he put on 100 pounds and transformed himself into Har Mar Superstar, where he has seen his largest amount of mainstream success, now using his songwriting chops in a more Pop-influenced manner (Har Mar is sort of a joke, but he backs it up with truly radio-worthy tracks). Throughout it all, though, Tillman cannot shake his talent. His instantly-recognizable voice coupled with his wry, Craig Finn storytelling is good no matter what the genre is.
CREATOR
– Bubba 'Levi' Greenacres
ARTIST
– They Might Be Giants
WHO ARE THEY?
– A nearly-unclassifiable duo of cult heroes that have amassed a dedicated following behind decades of music that can only be described as the definition of 'Alternative.'
200 WORDS OR LESS
- Monty Python. Ween.
The Kids In The Hall. Mystery Science Theater 3000
. Andy Kaufman. When it comes to human beings, there are two distinct types; those that
get it
, and those that
do not
. The music of They Might Be Giants falls squarely into the above list of geniuses, for what they are
not
, almost as much as for what they
are
. They either speak to you on an intimate level of a best friend, or you simply cannot understand why anyone would waste their time and money on such nonsense.
The definition of the word 'Artist' is in the eye of the beholder; this is a fact. My personal definition of 'Artist' is someone who uses the best possible medium in which to get their point across. If you have a point to make that would be best described in a song, pick up an instrument. Best described in a painting? Grab a canvas. In this definition, TMBG are artists in that they do absolutely everything it takes to make their specific message (even when it's gibberish) make just the right amount of sense.
More reviews tomorrow.
Comments:
I am the recipient of TJ's mix and I love it. What she didn't know is that I love Dylan's songs a lot more when he doesn't sing them.
On the TMBG side, I ran into a college buddy of mine yesterday. He travels a lot and I asked him where his next trip was going to be. "London, and Istanbul" And I said "Not Constantinople?" It took him a second to actually smile.
<< Home