Thursday, April 15
CDP Mix-Tape Trade 7 Wrap Party (Part 3).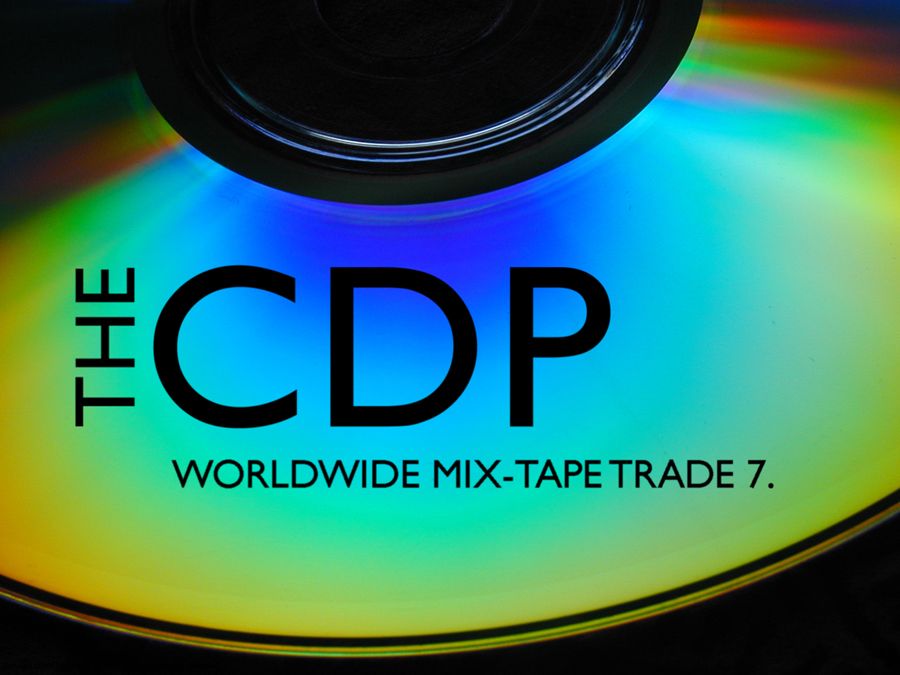 CREATOR
- Cargirl

ARTIST
- Andrew Bird

WHO IS HE?
- A one-man, Indie-Chamber-Folk-Pop-Orchestral band. Full-time multi-instrumentalist. Part-time noble beast.

200 WORDS OR LESS
- Cargirl sent me a jam-packed two-disc set, covering essentially all of Bird's career. The Chamber-Pop moniker is cringed upon at times, but the plucking strings, swelling choruses and tinkling backgrounds leave you with no other suitable descriptor (a style I feel that Matt Pond has nearly perfected over the course of a decade). Carly had told me that there were large amounts of strings (especially violin) in Bird's work (while I was familiar with him, I hadn't dug too much into his body of work). She was more than right; I'd venture to say that Bird's work is 'violin-driven,' which is more of a compliment than anything (you can almost smell the stained oak). The music perfectly suits his soaring vocal melodies.
It's depressing music. Uplifting music. Chill-out music. Music to fall in love to. Music that's open to interpretation. It's beautiful music, plain and simple.
CREATOR
- Brian

ARTIST
- Venus Infers

WHO ARE THEY?
- A very modern, new-school band that draws upon the boozy, guitar-soaked pop of the past.

200 WORDS OR LESS
- When I receive a Mix from Brian, I feel as if I'm being passed sensitive information. Unmarked packages, no jewel case or liner notes; just the facts, and nothing more that could possibly tip off the fuzz and send us all to the clink. While I usually find this cool, it was a hindrance because I was really
digging
Venus Infers, and I have absolutely no idea what the names of any of these songs are.
The sexual energy, Arctic Monkeys-like verses and Mando Diao-esque earworm hooks are absolutely
everywhere
; this is a band that knows how to write a universally-ass-shaking tune. The alternate male/female vocal duties blend seamlessly, and the production is squeaky clean. This is music that makes you want to call up your friends, make some drinks and turn it up as loud as possible while playing Scrabble with all the windows in the house open until eventually nobody can spell anymore and we all crash in the living room until Sunday morning.
Too specific?
CREATOR
- Mike Hoss

ARTIST
- David Bazan

WHO IS HE?
- Singer/Songwriter, former lead singer of Pedro The Lion and Headphones, now an on-the-rocks Christian going at it alone (professionally and spiritually).

200 WORDS OR LESS
- I've always liked David Bazan. Former
CDP
Alumni Let's Eat Paste recommended Pedro The Lion to me back in 2004, and it was a worthwhile discovery. Like Hoss says, Christian or Agnostic, "Bazan's songs remain the same--honest, gritty and full of indie self-examination."
What Hoss may not know is that, when me and the Missus started seeing each other back in late 1999, we were both self-described 'Christians.' In fact, one of the main things that we did together was attending the annual LiFest in Oshkosh (still the best festival I've ever been to; pizza and soda were always a dollar a slice/can and everything was always really clean, one girl got killed on one of those slingshot rides, though, so that was sad).
Sure, we got older and our views changed, but that was an era of some really, truly, seriously good 'Christian' music; Bazan and Pedro The Lion being near the top of that list. I'd recommend Bazan's work to damn-near anyone.
CREATOR
- Reese

ARTIST
- The Smart Set

WHO ARE THEY?
- A wild supergroup of brilliant minds from all over the pop music world (Emma Burgess, The English Beat, The Goo Goo Dolls, The Specials).

200 WORDS OR LESS
- Wow, this is NOT what I had expected. Considering what I had heard about The Smart Set, the pedigree of the musicians involved and what I've seen concerning Reese's taste in music, I was expecting something in the Two-Tone, Second-Wave Ska, Mod vein. And I was excited about this; don't get me wrong.
However, what I got was the
beautiful
voice of Brandi Emma drifting elegantly over trip-hop, electronica, lounge and alt-country from all directions. On one track, she sounds like Dusty Springfield, on the next, I could swear she was Madonna. The interweaving of genres is phenomenal, all while retaining their sultry, highbrow mood.
It's always great to be taken by surprise by music, and due to my somewhat-incorrect preconceived notions, The Smart Set did just that. I really enjoyed this Mix.
Comments:
TheCDP doesn't realize that I've only been actually somewhat interested in Christian music in, maybe, the past 2-3 years. Most of it is vapid crap, but I've been discovering a few nuggets.
Even though Bazan has never shied away from his faith, I've never considered him a Christian artist -- he's always too "indie", and certainly doesn't fit the mold.
My other choice (as Celica alluded to earlier) was Derek Webb, who has took out the reigns from Bazan in Christian circles. Webb was in a mostly-stupid group called Cademan's Call and then left to his own thing, and the world is better for it. It's interesting see Webb and Bazan talk back and forth on Twitter.
<< Home