Monday, April 19
CDP Mix-Tape Trade 7 Wrap Party (Part 4).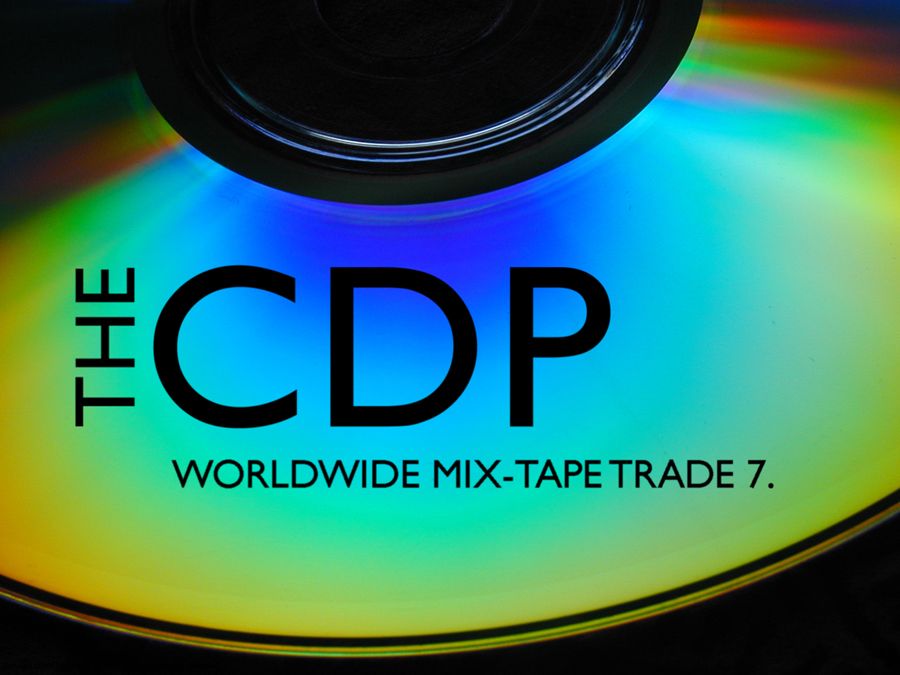 CREATOR
- Reese
ARTIST
- The Untouchables
WHO ARE THEY?
- Since 1981, they've been one of the undisputed kings of the Soul/Mod/Ska movement.
200 WORDS OR LESS
- Due to my age, I became obsessed with Ska at around the time of the Third Wave (the punk influence of the 3rd Wave has made it one of my favorite genres ever), but eventually got into the two-tone and Soul roots, where The Untouchables reign supreme. It's absolutely impossible to listen to The Untouchables (or any type of ska-influenced music) without dancing, and I was half-skanking in my office chair for the duration of this fantastic compilation. Even the downtempo numbers have a groove that's ridiculous to ignore.
Nowadays, if you want to get into The Untouchables, The Specials or Fishbone, the genre has been relegated to VH1-Classic territory, but it's always worth the extra work. Reese has done a terrific job spotlighting a beloved (if not a current, commercially mainstream) style, and as a longtime fan, I've found myself listening to The Untouchables more so than almost any other Mix I've received.
CREATOR
- Emily
ARTIST
- Beth Gibbons
WHO IS SHE?
- Best known as the songwriter and frontwoman of Electronica/Trip-Hop powerhouse Portishead, but venturing into solo work as well.
200 WORDS OR LESS
- In the liner notes, Emily remarks that Portishead 'manages to transcend any of the various genres into which they're often placed and labeled,' which is totally true. Like Bjork or...hell, even Cake, they create a sound all their own; an amalgam of influences and natural, original talent that conjures up a sound (and devoted following) all their own.
Naively, I've often avoided trip-hop or more ambient-sounding acts because of my punk rock obsession; I'm not looking to daydream with my music, I'm looking to spazz out. And while the bulk of this Mix is totally mellow, it's still plenty captivating, thanks to the diversity and beauty of Gibbons' soaring vocals and melodies. She could do an acapella album and it would be just as interesting, which is a compliment. I don't know what caused me to shy away from Portishead so long ago, but I'm goose-stepping back, more than willing to admit I was wrong.
CREATOR
- Caitlin

ARTIST
- Camille

WHO IS SHE?
- Beautiful, timeless, French, Pop juggernaut. Or as Caitlin says, "She's French, and she's awesome." Well put.

200 WORDS OR LESS
- A modern artist (32 years old) releasing four albums since 2001, Camille's work had a worldly, timeless quality to it, while still sounding very modern and (French) radio-ready. Sometimes alternating between French and English vocals, the smoky lounge nature of the tunes is often offset by electronic beats and multiple tracks of beatboxing; like an army of Camilles are providing background support in the most randomly awesome of ways.
It's a bit hard to describe, but it's addictive, sultry, jazzy and pretty as all get out. The beauty of the Mix-Tape Trade is getting introduced to artists I probably would have never stumbled across (or thought I would enjoy) if it wasn't for the brilliant tastes of
CDP
readers, and when CDs like this show up in my mailbox, I'm eternally grateful. Right now, there are so many Mixes that I consider to be my 'favorite,' that picking a winner is torturous.
CREATOR
- Wallrock
ARTIST
- Two Cow Garage
WHO ARE THEY?
- A hard-living, constantly-touring group of 'Alt-Country' misfits from Columbus, OH. Their pop and punk sensibilities have served them well, spanning four albums and countless shows over the last decade.
200 WORDS OR LESS
- First and foremost, nobody writes liner notes like Wallrock. His passion for bands and the positive effect they've had on his life is spectacularly optimistic and beautiful. His musical youth was similar to mine; extremely influenced by punk and ska. Then sometime around legal drinking age, folks like us start to get into more songs that...well, make us want to get hammered. Songs about how difficult life is. Songs about lost love and good friends.
Music like...(gasp)...
Country
music.
But hey, the country landscape isn't necessarily what you hear on the radio. Punk-influenced Country is everywhere nowadays, and Two Cow Garage is just feel-good, catchy, solid stuff. Their influence and dedicated following even made its presence known in the Mix-Tape Trade: Two Cow Garage is the only band this time around that was the focal point of
two different Mixes
(the second one is still on the way). And I love it ('No Shame' is an amazing song). In fact, I think I'm going to fix myself a drink right now.
More reviews tomorrow. They've all been fantastic.
Comments:
Weren't the Untouchables the scooter gang in
Repo Man
?
When I was trying to decide on who to spotlight for this trade I briefly second-guessed myself and thought about selecting other favorites like the Hold Steady or Ted Leo & the Pharmacists since I figured Two Cow Garage would be way too obscure. It's awesome that there are two Two Cow Garage mixes.
<< Home