Wednesday, April 21
CDP Mix-Tape Trade 7 Wrap Party (Part 5).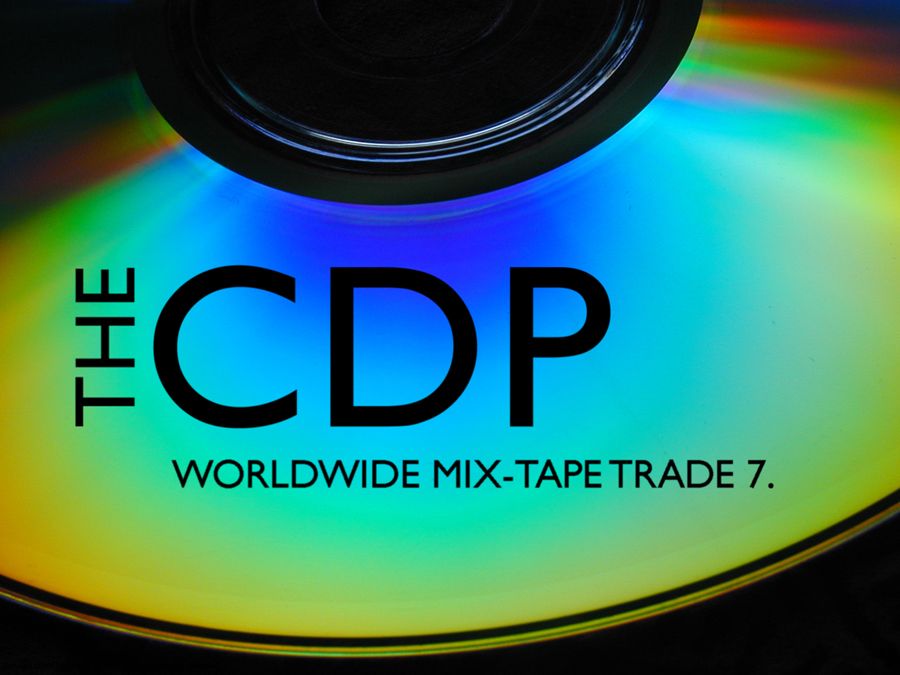 CREATOR
- Sherry
ARTIST
- The Ergs!
WHO ARE THEY?
- Nerdy and funny punk rock for intelligent and jaded punk rock fans. It's the Mensa version of MTX.
200 WORDS OR LESS
- Ben and Sherry initially turned me on to The Ergs a couple of years ago; they were playing their final show ever at Riotfest in Chicago, and we were in attendance. For a guy raised on the golden age of pop punk, The Ergs represent the best of a faded genre; a band that sounds like their influences (The Descendents/ALL being one of them), yet creates a style their own.
The most accurate comparison I can make for The Ergs would have to be the Carter Peace Mission, a group of Harvard-educated brats that made ultra-literate (and ultra-nerdy) punk rock well over a decade ago. If you think that you've officially grown tired of this genre, The Ergs might make you change your mind.
CREATOR
- Benjamin
ARTIST
- Two Cow Garage
WHO ARE THEY?
- Once again...A hard-living, constantly-touring group of 'Alt-Country' misfits from Columbus, OH. Their pop and punk sensibilities have served them well, spanning four albums and countless shows over the last decade.
200 WORDS OR LESS
- You can pretty much read Wallrock's write-up from Monday if you want my full opinion on Two Cow Garage, but it's pretty evident that these guys are turning heads and making fans based on their popularity in this Mix-Tape Trade
alone
.
To me, this seems like just the right band at just the right time. Just the right age. Just the right mood and worldview. And hey, should Two Cow Garage hit you at the same exact moment in your life, they just might become your new favorite band too.
CREATOR
- Hilbelink
ARTIST
- Queen
WHO ARE THEY?
- An Arena Rock, operatic juggernaut helmed by one of the most dynamic and mind-blowing frontmen in music history.
200 WORDS OR LESS
- Most of us are aware in some capacity of Queen; the legendary arena rock band that took melody, harmony, symphony and musicianship to a completely different level back in the day. However, I can assure you that
none
of you love Queen more than Hilbelink. You're just going to have to trust me on this one. Inside and out, back-and-forth, nobody I know has studied and dissected the catalog more than Nicole.
It's because of this that her Mix, a collection of deeper (yet awesome nonetheless) cuts from Queen, is so wonderfully paced and thought-out. I mean, I always knew that their singles and mainstream hits were stellar, but it seems as if everything they've ever done could have been released to commercial success, a talent I used to think was only possessed by The Smiths. I was constantly surprised and thoroughly enjoyed this Mix, the rock barely stops, and I had almost forgotten how absolutely mind-blowing Freddie Mercury was. Right on.
CREATOR
- Kenny
ARTIST
- This was a straight-up Mix; no 'New Favorite Band' necessary.
WHO ARE THEY?
- A smattering of the undisputed heavyweight champions of Indie rock.
200 WORDS OR LESS
- Me and Kenny have been friends for a long time, but I cannot recall ever having a conversation about music. Furthermore, up until last week, I guess I hadn't any idea what her musical tastes entailed. As it turns out, they're
exactly like mine
.
This Indie Rock compilation features some of the best tracks by April March, Blitzen Trapper, Camper Van Beethoven, Loli & The Chones, Mates Of State, The Mountain Goats, Neko Case, Neutral Milk Hotel, Of Montreal and The New Pornographers, all bands that I adore and celebrate in one fashion or another. With a Mix like this, I was more than willing to ignore that she went rogue with the theme. :) Fantastic stuff; next time we're in the same car together, you're in control of the stereo.
See you tomorrow.
Comments:
When I received Hilbelink's excellent mix the liner notes had fallen victim to printer gremlins and ended up being sent later. My first spin of this CD was completed without any prior knowledge of what I was about to hear. Deep cuts indeed - I didn't come to the realization it was Queen until the third song! At that point the "God Save The Queen" title of the mix made perfect sense (and made me feel a bit dumb for not picking up on it sooner). I can definitively state that I had never heard a single song on that mix beforehand, and here I thought I "knew" Queen. I am a much more enlightened person now. Thanks!
<< Home