Wednesday, March 27
We're Making Bank Tonight, Baby.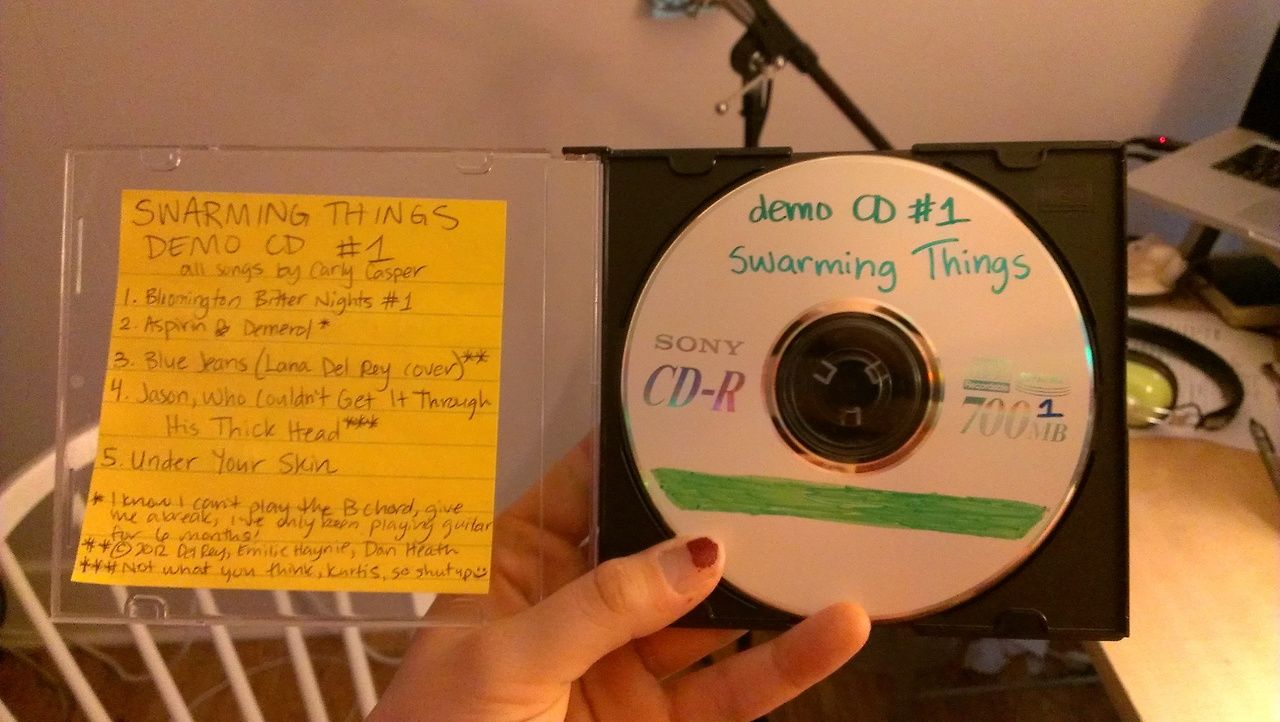 Miss
Carly Casper
, a
CDP
Alumni
if there ever was one, has recently picked up a guitar and started writing songs.
Swarming Things
is the culmination of about six months of guitar practice and (I assume) a lifetime of singing and writing lyrics.
I wasn't entirely sure what I was in for when I listened for the first time, but you know what? I really like it. Her guitar playing will only get better and eventually catch up with her voice and songwriting, and I can't imagine she won't be ten times as good a year from now. Check it out and give her a listen; I always have encouraged peeps to use any available outlet to express yourself, and the fact that she's only been putting stuff together for six months is quite impressive, in my opinion. Good on you, little lady.
This has also reminded me that I need to add
CDP
Alumni links over in the sidebar again, and I'll get to that soon (before the end of the year, at least). It'll totally happen.
Sound off in the comments section and enjoy your day.
The Walking Dead Friday
arrives in less than 48 hours.