Tuesday, April 22
The CDP TV25 Tournament (Day 10 of 20).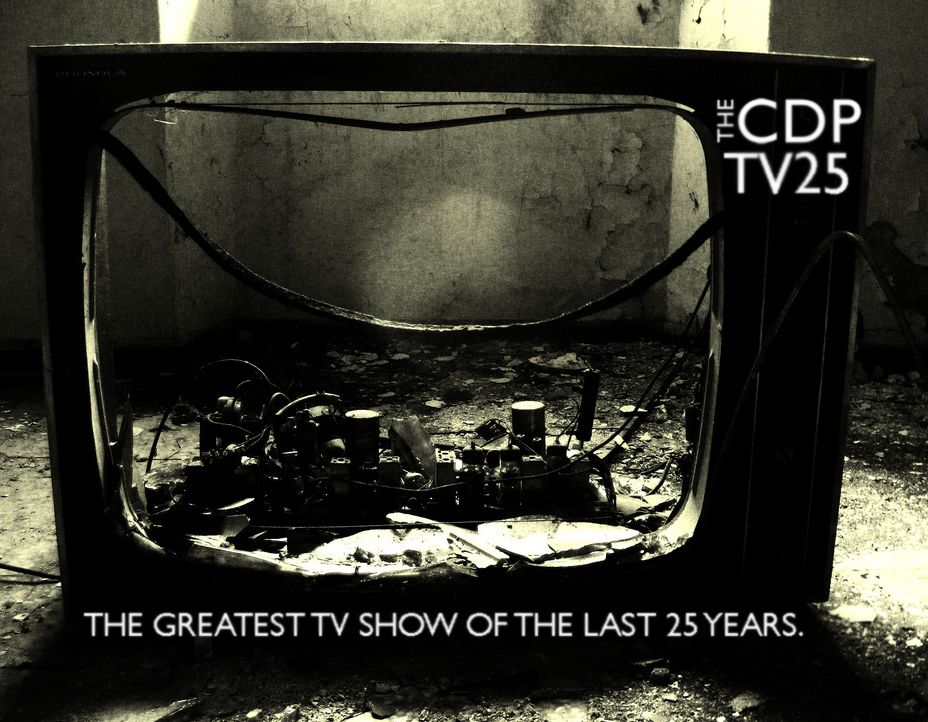 Welcome to
Day 10
of the
CDP TV25
Tournament to determine the
Greatest Television Show of the Last 25 Years
. Today you will be voting on the
SECOND HALF
of the
COMEDY BRACKET
.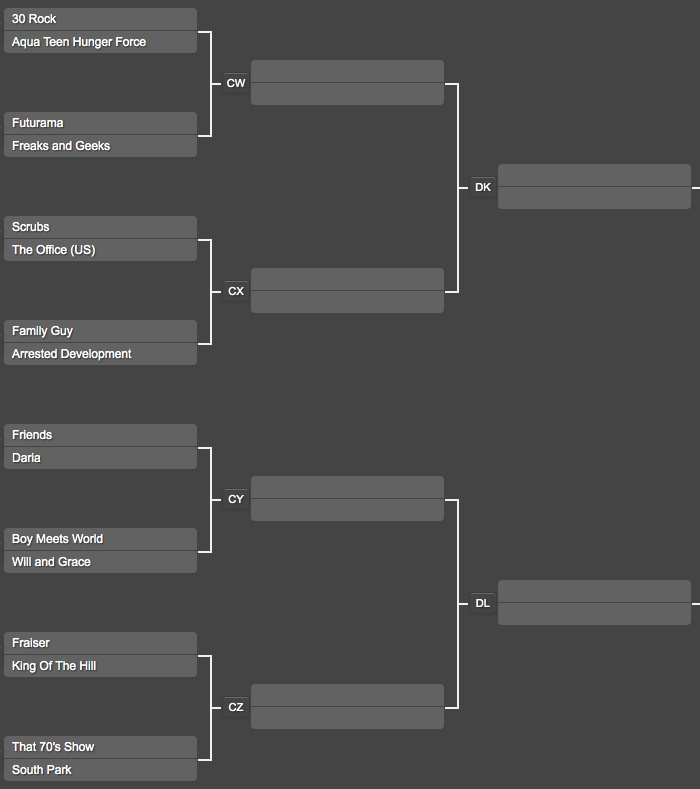 Today's matchups are:
30 Rock vs. Aqua Teen Hunger Force
Futurama vs. Freaks and Geeks
Scrubs vs. The Office (US)
Family Guy vs. Arrested Development
Friends vs. Daria
Boy Meets World vs. Will and Grace
Frasier vs. King Of The Hill
That 70's Show vs. South Park
1. Voting for this portion of the tournament begins today at 12:01am CT and ends today at 11:59pm CT.
2. You may submit your votes one of three ways:
A. In the comments section below.
B. Through
Facebook
.
C. Through
Twitter
.
3. Vote only once per matchup, please.
Questions, comments or concerns? Want to make an argument for a show and sway some opinions? Sound off in the comments section and let your voice be heard. Tomorrow, we will vote on the
FIRST HALF
of the
DRAMA BRACKET
. Vote now and come back tomorrow, as we work our way through the tournament!
Comments:
30 Rock
Freaks and Geeks
Scrubs
Arrested Development
Daria
Will and Grace
King of the Hill
South Park
Probably some unpopular choices in there, but, enh 'Friends' was awful, so that one was easy.
<< Home