Thursday, April 24
The CDP TV25 Tournament (Day 12 of 20).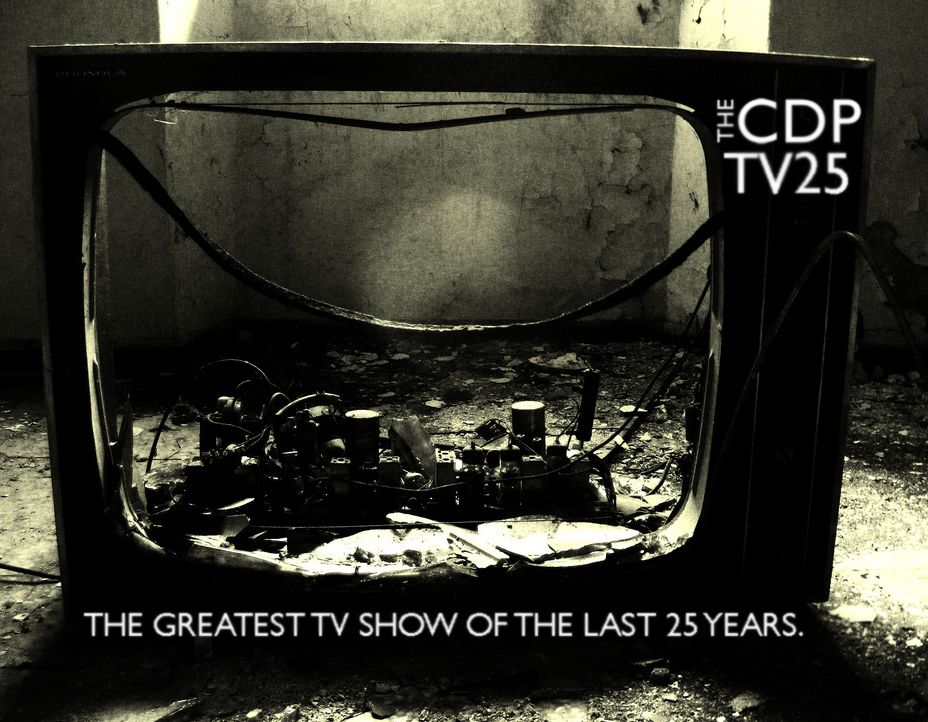 Welcome to
Day 12
of the
CDP TV25
Tournament to determine the
Greatest Television Show of the Last 25 Years
. Today you will be voting on the
SECOND HALF
of the
DRAMA BRACKET
.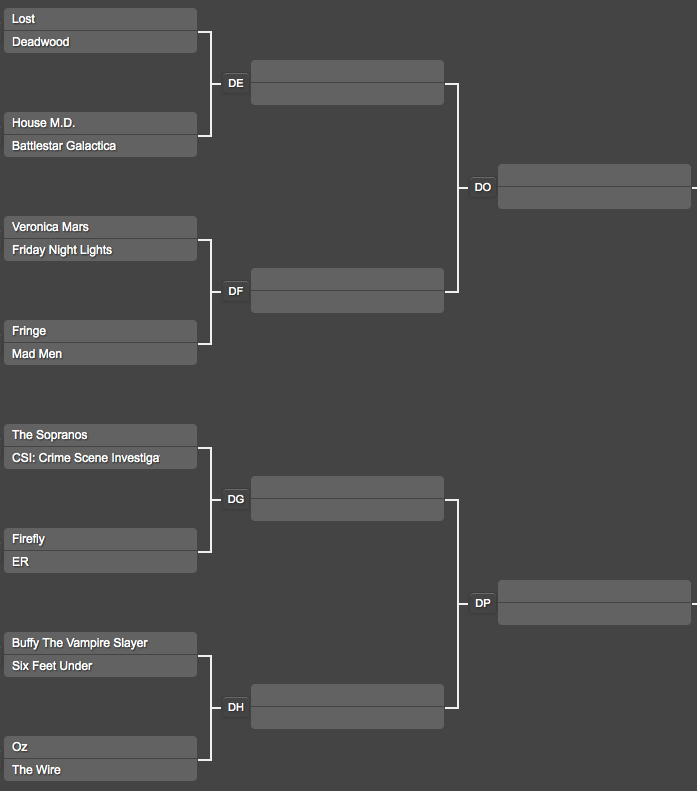 Today's matchups are:
Lost vs. Deadwood
House M.D. vs. Battlestar Galactica
Veronica Mars vs. Friday Night Lights
Fringe vs. Mad Men
The Sopranos vs. CSI: Crime Scene Investigation
Firefly vs. ER
Buffy The Vampire Slayer vs. Six Feet Under
Oz vs. The Wire
1. Voting for this portion of the tournament begins today at 12:01am CT and ends today at 11:59pm CT.
2. You may submit your votes one of three ways:
A. In the comments section below.
B. Through
Facebook
.
C. Through
Twitter
.
3. Vote only once per matchup, please.
Questions, comments or concerns? Want to make an argument for a show and sway some opinions? Sound off in the comments section and let your voice be heard. Tomorrow, we will recap Round 2 and the tournament thus far,
AND
prepare for
ROUND 3 and 4
,
both taking place next week
! Vote now and come back tomorrow, as we work our way through the tournament!
Comments:
Lost
Battlestar Galactica
Clear Eyes, Full Hearts, Can't Lose
Mad Men
The Sopranos
ER
Six Feet Under
The Wire
<< Home