Wednesday, August 27
The Top 100 Simpsons Episodes Of All-Time: #30-21.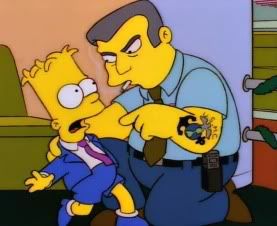 #30 – '

Marge Be Not Proud

'
Season 7 – Episode 11 (Episode 139 Overall)
Synopsis
– Bart attempts to shoplift a popular video game at the local Try-N-Save but is caught by the security guard. The guard tells Bart to never set foot in the store again and leaves a message on the Simpson family's answering machine. Bart manages to stop Homer and Marge from finding out, but is later dismayed when he finds out that the entire family is going to Try-N-Save for the family's Christmas photo.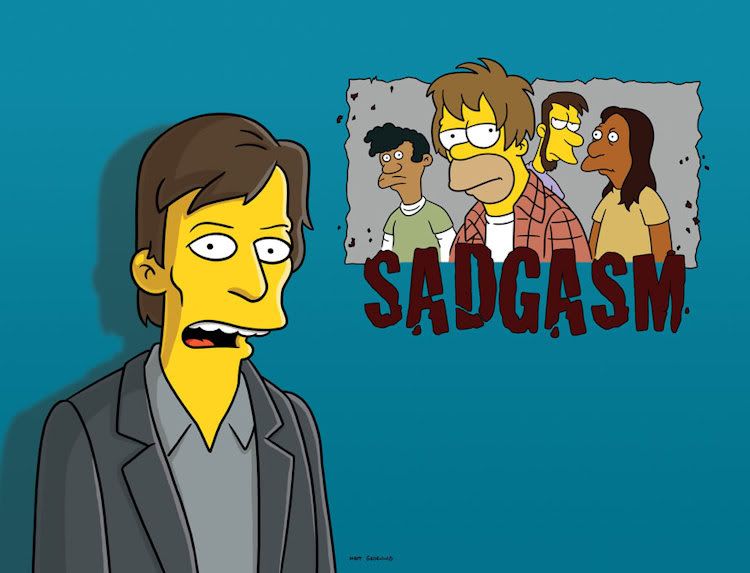 #29 – '

That 90's Show

'
Season 19 – Episode 11 (Episode 411 Overall)
Synopsis
– After discovering Marge's diploma, Homer recounts the story of how he gave up his dreams of being a musician so Marge could attend Springfield University. However, after she became attracted to one of her professors, Homer started focusing his emotions into music and formed the first Grunge band.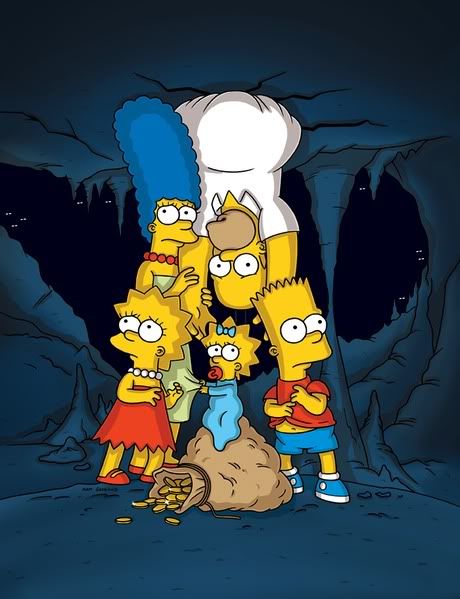 #28 – '

The Seemingly Never-Ending Story

'
Season 17 – Episode 13 (Episode 369 Overall)
Synopsis
– While cave exploring with his family, Homer causes the cave to crumble and finds himself stuck upside down in the ceiling. Marge and Bart search for help while Lisa passes the time by telling Homer a story, which turns into a chain of narrated tales that, bit by bit, explain why The Simpsons are spending the day at Carl's Dad Caverns.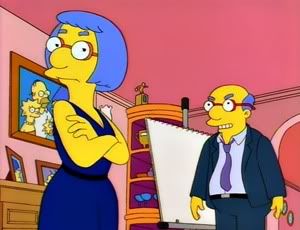 #27 – '

A Milhouse Divided

'
Season 8 – Episode 6 (Episode 159 Overall)
Synopsis
– Kirk and Luann Van Houten's marriage is in trouble and at a dinner party at the Simpson house Luann announces that she wants a divorce. Homer is confident that it will never happen to him, but Kirk tells him how quickly things can change. He realizes that he has taken his marriage for granted and overcompensates by smothering Marge. Deciding that their marriage is finished, Homer secretly files for a divorce from Marge.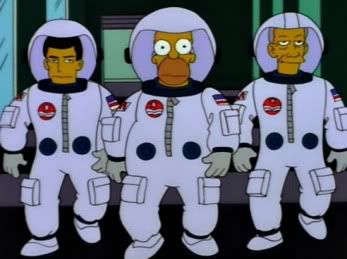 #26 – '

Deep Space Homer

'
Season 5 – Episode 15 (Episode 96 Overall)
Synopsis
– NASA decides that they need to hire average joes in order to get higher television ratings. They recruit Homer and Barney to train to be the first average American in space. Homer, who wants to be respected, is the winner by default, and goes into space with Buzz Aldrin.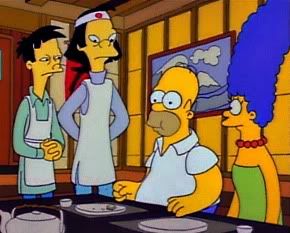 #25 – '

One Fish, Two Fish, Blowfish, Blue Fish

'
Season 2 – Episode 11 (Episode 24 Overall)
Synopsis
– The Simpsons go to a new Sushi bar, where Homer takes a liking to the food and decides to try Fugu, which is poisonous if not cut properly. Homer's fugu is not, and he is taken to the hospital where he is told he has 22 hours to live.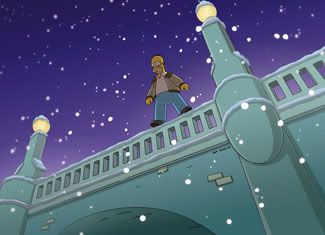 #24 – '

Eternal Moonshine Of The Simpson Mind

'
Season 19 – Episode 9 (Episode 409 Overall)
Synopsis
– Homer wakes up in the snow with no memory from the night before, and Moe informs him he drank a "Forget-Me-Shot," a drink powerful enough to rid the previous 24 hours from a user's mind. With his family missing, Chief Wiggum and Ned Flanders tell him of a domestic disturbance from the night before, prompting Homer to worry he may have done something awful and tries to regain his memories with help from Professor Frink. After gaining portions of his memory, Homer believes Marge cheated on him.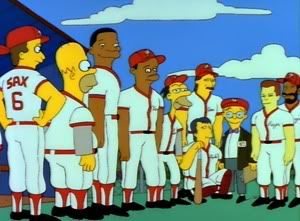 #23 – '

Homer At The Bat

'
Season 3 – Episode 17 (Episode 52 Overall)
Synopsis
– The Springfield Nuclear Power Plant softball team proves to be a huge success with Homer as their official star player. But after Mr. Burns makes a bet with Shelbyville Nuclear Power Plant owner Aristotle Amadopoulis, he hires nine professional baseball players to fill out the team. However, eight of those ringers fall victim to separate misfortunes, and Burns is forced to turn to his regular employees.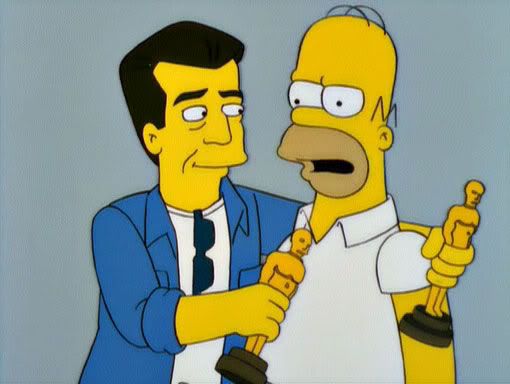 #22 – '

Beyond Blunderdome

'
Season 11 – Episode 1 (Episode 227 Overall)
Synopsis
– Mel Gibson admires Homer's brutal honesty during a test screening of Gibson's latest movie (a remake of
Mr. Smith Goes to Washington
) and hires him to create a better ending. However, when the ending proves to be too controversial, Mel and Homer end up on the run from studio executives while Marge and the kids see the sights of Hollywood.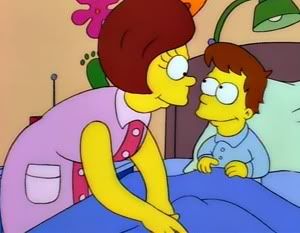 #21 – '

Mother Simpson

'
Season 7 – Episode 8 (Episode 136 Overall)
Synopsis
– Homer fakes his death in order to get out of working on a Saturday and is later forced to go to the records office to verify that he is alive. The clerk reveals that Homer's mother is still alive, and he takes her home to meet his family, but she remains silent as to where she was for the past 27 years. The family finally forces her to reveal her secret: she was part of group of Hippie radicals in the 60s and is on the run from Mr. Burns and the FBI.